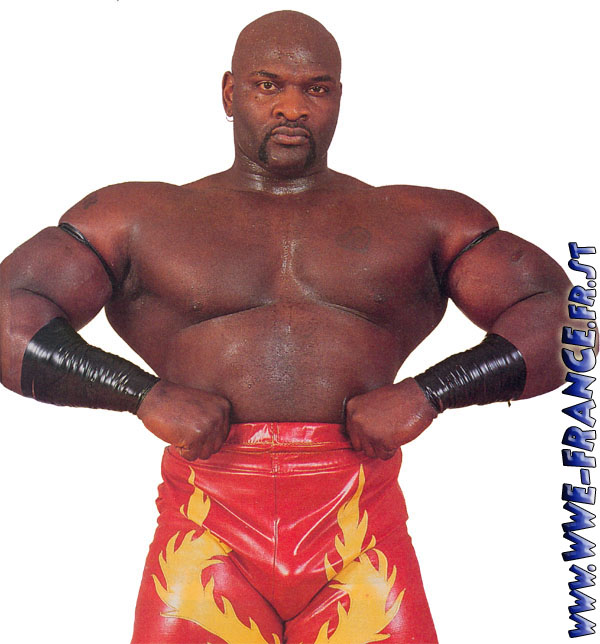 Crapper Jonathan Stefancin writes:
Have you ever been able to find video of Ahmed Johnson in his original flame/fire tights? I haven't but you're the YouTube guru around here.

Photos of this ran in WWF magazine and I think there was even a photo of him against Skip The Body Donna wearing this ring gear but nothing found online.
I've never seen him wrestle on TV in those. Maybe he wore them for some dark matches or house shows?
Man; with those pants combined with the one earring we can see, he looks like some kind of angry gay stripper (not that there's anything wrong with being gay, or angry for that matter).
Oof…
Crappers; have you ever seen him wrestle in these tights/pants before? If you can find a clip of him wearing them, please post it in the comments section below!
Thanks for the submission, Jonathan!
Drew Bludd sent in this magazine article with another picture of Ahmed in the trunks.