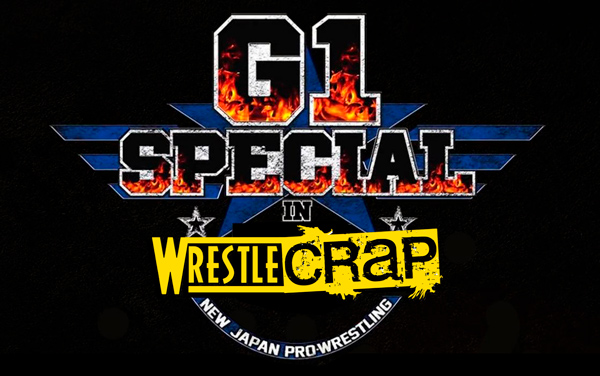 A Wrestlecrap Guide to G-1 Climax Shirts
Hi my name is Paul Sebert, and I've been a wrestling fan since childhood even writing a (a frankly terrible) wrestling column for college paper during the Monday Night War years. In more recent years I've been something of a contributor to this website, submitting many candidates to Paul Kraft's "It Came From Youtube" and "Someone Bought This" columns. You might also know me as Paul In Barboursville, a somewhat regular Observer Live caller. Anyway I'm Wrestlecrap's new correspondent on New Japan Pro Wrestling. Far from being the dry purist promotion that some American fans believe it to be, NJPW has a colorful history full of hilarious, strange, and outright bad moments.  In coming months we'll talk about Brock Lesnar's disastrous run as IWGP champion, the sadness of the Hunter Club stable, and outright insanity of "Inoki-ism." For now, enjoy this look at the wacky world of New Japan Merch.
---
For those who are unfamiliar with New Japan Pro Wrestling, the G-1 Climax is a grueling round robin tournament between 20 men spread out among 19 cards over the course of a month.  Grudges are settled, title matches are set-up, and fans get to see bouts that cross the usual heel/face dynamic. This year also has a theme-song performed by a rock-group made up exclusively of furries.  It's a pretty awesome time to be a wrestling fan…and it's also a time that New Japan puts out a ridiculous amount of merch. While popular stables like Los Ingobernables De Japon and The Bullet Club get most of the merchandise, almost everyone down to the lowliest jobber entry in the tournament gets his own gear. Thankfully, many of these shirts are now available on NJPW's Pro Wrestling Tees store .  You can even import merch from the company's Japanese shop, such as an Okada Bath Towels and an EVIL Teddy Bear.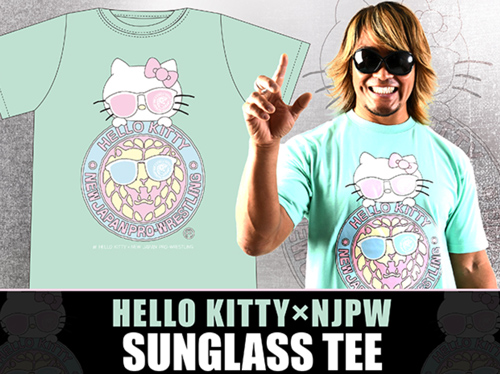 Hello Kitty X New Japan Tee
Sanrio has had an unlikely partnership with New Japan for a number of years now, but this new shirt may take the cake as the most bizzare. It's a Miami Vice pastel green nightmare that has both Hello Kitty and the Lion Mark Logo wearing sunglasses. Together they fight crime! Not pictured: Yuji Nagata as the cranky police chief who wants them both off the force.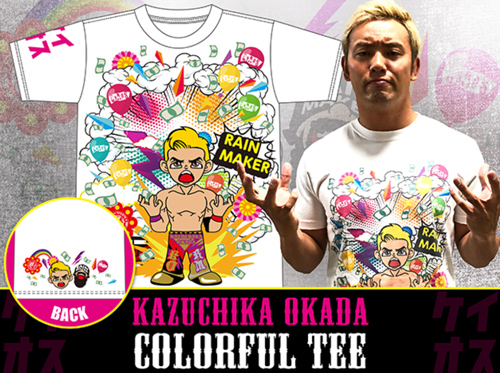 Kazuchika Okada Sure Is Colorful
You gotta respect Okada.  He's come off the longest IWGP title run in history and perhaps the greatest year any wrestler has had in any promotion ever.  He also had the top-selling T-shirts in both Japan and the United States and set a number of trends. It's like he said "So what sells now are serious looking black shirts with simple designs? Give me the exact opposite of that! I want a white cartoon-shirt bursting with color… and can you slap some balloons on there?" It's like a wrestling shirt designed by Street Cherub.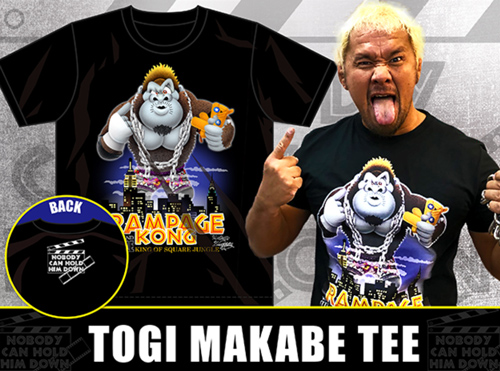 Togi Makabe Is a Cartoon King Kong
"The Unchained Gorilla" Togi Makabe is a grizzled veteran who has found a whole new audience as a popular food blogger and frequently makes appearances on Japanese Television visiting various bakeries and ice cream shops. He's like if Guy Fieri was a professional wrestler! I can think of few shirts more fitting than one depicting him as a lovingly illustrated cartoon King Kong…though this design reminds me more of that weird Netflix Cartoon where King Kong fights a sexy robot lady.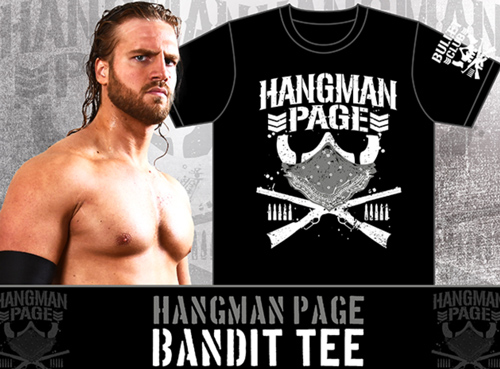 Hangman Page Has a Bullet Club Shirt
Ring of Honor stand out, Being The Elite star, and alleged murderer of Joey Ryan, Hangman Page is getting a great opportunity to make a name for himself in this year's G-1. While his ring work will give hopefully allow him to stand out his shirt…probably won't.  It's a Bullet Club Shirt and well if you already have one of those plus Kenny Omega, Young Bucks, Cody, Marty Scurrl, and Guerillas of Destiny shirts well… here's another one to round out your collection.
Speaking of Bullet Club Members here's Bad Luck Fale….
You know how it used to be that once a year the WWE would pretend that the Big Show is completely unbeatable leading into the Royal Rumble? That's Bad Luck Fale's deal. As the Bullet Club's resident 344 pound monster, Fale spends most of the year playing the part of a bodyguard and beating up Yoshi-Hashi in Six-Man matches. Then the G1 rolls around and the announcers are like "Bad Luck Fale has pinned Okada! Bullets cannot stop this man! We may all die at the hands of this indestructible Tongan ubermensch! It was perhaps the greatest folly of all mankind to incur his wrath!" You know, all the way up until he inevitably gets eliminated in the last week of the tournament.
Recently The Guerillas of Destiny, Bad Luck Fale, and weirdly enough King Haku broke off from the Bullet Club to form a rival group, The Firing Squad. Fale has a partnership with a site called Silver Lion Sports King that distributes New Japan Merch in New Zealand & Australia which allows him to market his own unique T-shirts – clearly a great opportunity to market himself.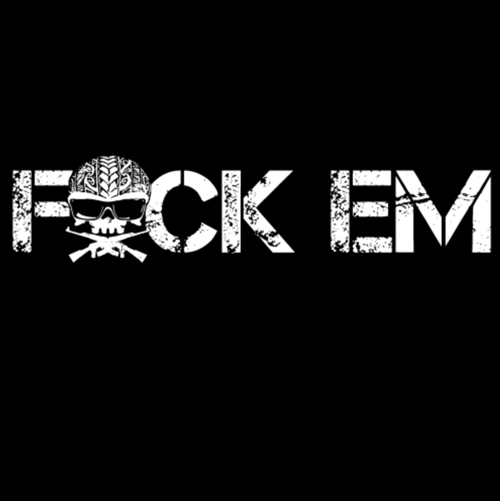 Or… not.
Apparently Fale yelling this is now a running gag.  Good luck explaining that to non-wrestling fans.
Not Even Yoshi-Hashi Wants A Yoshi-Hashi Shirt
Poor, poor Yoshi-Hashi. Not that long ago he was a star in the making just waiting to break free of the pack. Now he's the guy that Bad Luck Fale pins in six and eight-man tags. As Chaos's resident jobber this shirt perfectly captures the existential sadness of Yoshi-Hashi.  It's his name over a few stripes and the words "Just Keep Going" on the back. Yoshi-Hashi looks like he's going to say "eh… it's a living" like a bird in a Flinstones cartoon.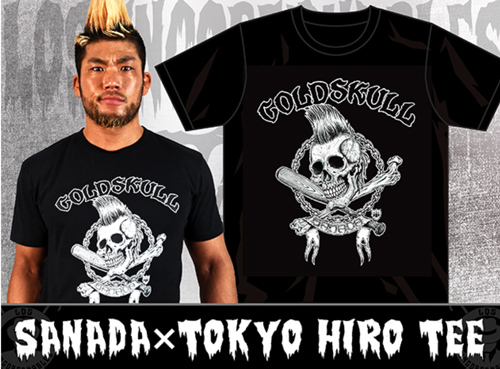 Sanda & Tokyo Hiro: Coming to a Hot Topic Near You
"Cold Skull" Seiya Sanada is one of those countless talented guys that Impact had and yet dropped the ball on (assume an induction of James Storm's Revolution is inevitably down the line.) As a member of the super popular Los Ingobernables De Japon faction, he's a former tag-team champion and a standout. His new T-shirt is designed by Tokyo Hiro, a very famous and respected tattoo artist. That's cool, but I can't help but wonder how long it's going to be before dozens of confused U.S. Hot Topic employees place it in the music section, thinking "Coldskull" must be some new Grindcore band.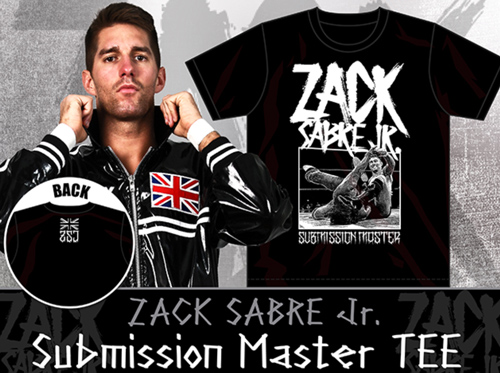 Zack Sabre Jr. Tortured A Man For This Shirt
Noodely British Wrestler Zack Sabre Jr is an utterly charming human being who, when not talking smack about the Tory Party, enjoys putting people in submission holds that defy the standards for Geneva Convention. So one can't be too surprised his new shirt is a photo of him doing just that.  But remember – some poor sap was maimed in order for this shirt to exist.
That man no longer has a spleen.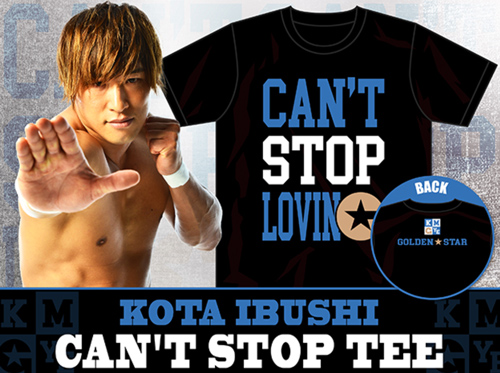 Kota Ibushi Can't Stop Loving
The last two years for Kota Ibushi have been remarkably weird. He's starred in a movie where he wrestles giant monsters, competed in the  WWE's Cruiserweight Classic, became a live-action cartoon superhero, and now he's IWGP Heavyweight Champion Kenny Omega's tag partner/life partner as one half of the Golden Lovers. His new shirt is here to remind you of all the sexy times he's having!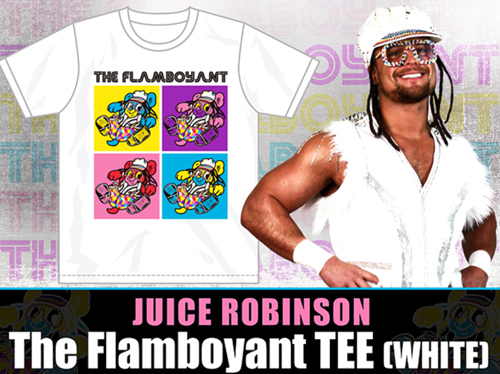 The Flamboyant Juice Robinson's Shirt Isn't Really That Flamboyant
Remember C.J. Parker the NXT rookie, with the thankless gimmick of being an evil hippie? After leaving NXT he came to New Japan, completely reinvented himself, becoming a much better wrestler and one of the company's rising stars. He has also taken up a new persona that mixes elements of Superstar Billy Graham and Jesse The Body Ventura.  The Grateful Dead-esc multicolor hippie bears are kind of puzzling throwback to his NXT days.
NEXT Time On G1 Climax In Wrestlecrap: Why you should love Toru Yano, the Japanese John Cena, EVIL, the confused branding of the Firing Squad, and just what is Switchblade supposed to be?