Months ago, I got the following message regarding a Someone Bought This we had done:
"I looked up WWE Valentine plush bearon Google, and it lead me to your website. Then I saw it, the exact bear that my 4yr old daughter lost during hurricane Sandy. She has had that bear since she was an infant. My heart breaks every time she asks for it. Please help."
This was the bear in question: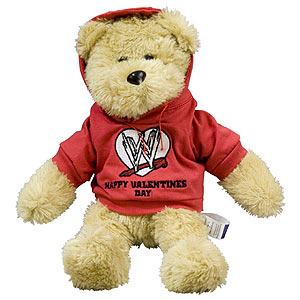 Lo and behold, a great man we will call Mr. Tucker HAD the bear, and sent it along to the man requesting it. Was his daughter happy? YOU be the judge!!
This is seriously my favorite thing to ever happen on the site.
Our readers are the best!!!! Thank you!!!!!