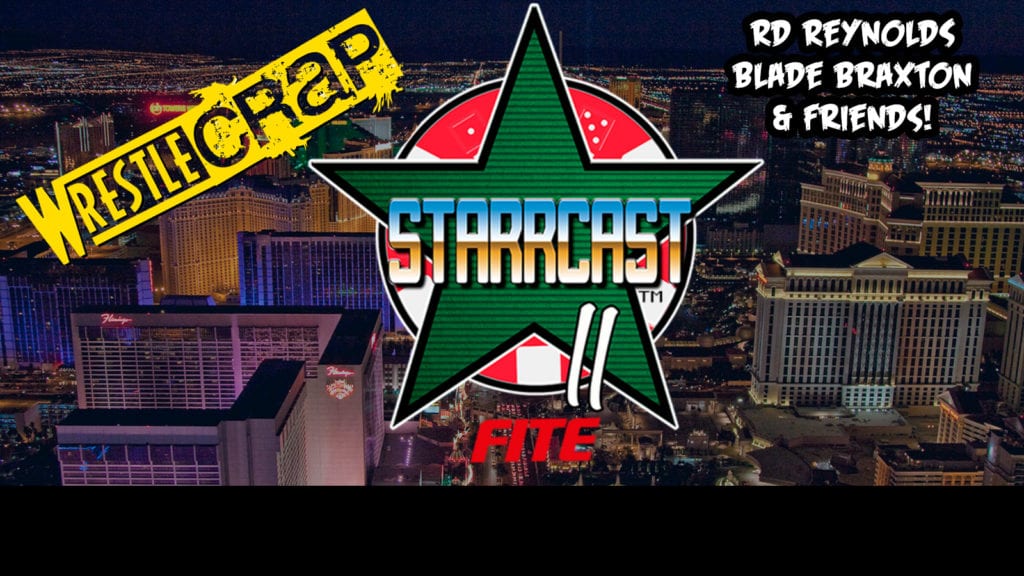 Super excited for Starrcast II in Las Vegas starting this Friday, May 24! Here's the information we have, we will update if anything changes.
** – We are going to be at the Tuscany part of Starrcast and we would love to meet as many of our fellow Crappers as we can!
** – Blade, Jordan, and I will be at the PODER at FSW Arena wrestling show that is noon on Friday, May 24. The event will feature my Death of WCW co-author Bryan Alvarez taking on Marko Stunt's younger brother Logan Stunt as well as a ton more matches. Details can be found by clicking rightchere!
** – We will be doing a WrestleCrap panel at the Tuscany on Saturday morning, May 25, at 10am. We will be joined by ECW's Blue Meanie (!!!) as well as Maffew from Botchamania and Brian Zane from Wrestling with Wregret! We will be doing an hour show and discussing all our favorite WrestleCrap moments.
** – Following that, RD will be co-hosting an "Everything You Ever Wanted to Know About the Apter Mags" session with Stu Saks and Bill Apter himself!
If you are coming to the show and want to meet up, just email me by clicking here. We are still figuring everything out on our end, but again, we want to meet as many of you as possible so bring those books so we can sign them for you!