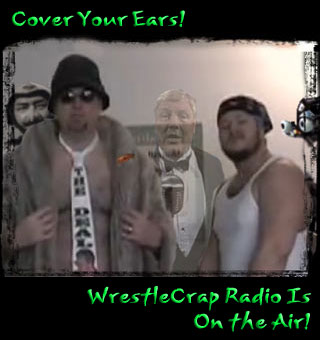 You asked for it, you got it.
For one night only, WrestleCrap Radio is going to rise from the dead! July 6th in Indianapolis, join RD Reynolds, Blade Braxton, Don…Don Mason, Stubby, Mike Check, and all your other favorites for a LIVE WrestleCrap Radio taping!
Details to come, but make your plans to head to Days of the Dead in Indy!!!!