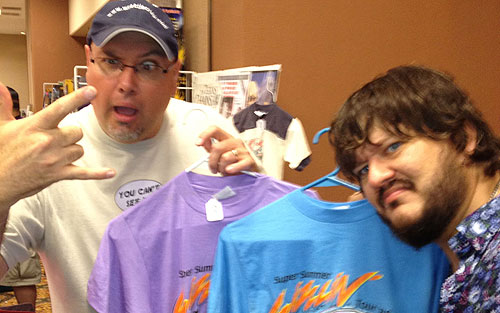 Indianapolis…WrestleCrap walks with the dead again this July 5th -7th at Days Of The Dead! Meet RD Reynolds and Blade Braxton as they join up once more to do a live radio show, sign autographs, and shill exclusive merchandise.
Stubby will be there too, so who knows what kinds of hijinx will be on tap?
We look forward to meeting y'all there! More details to come in an upcoming RD and Blade Show!