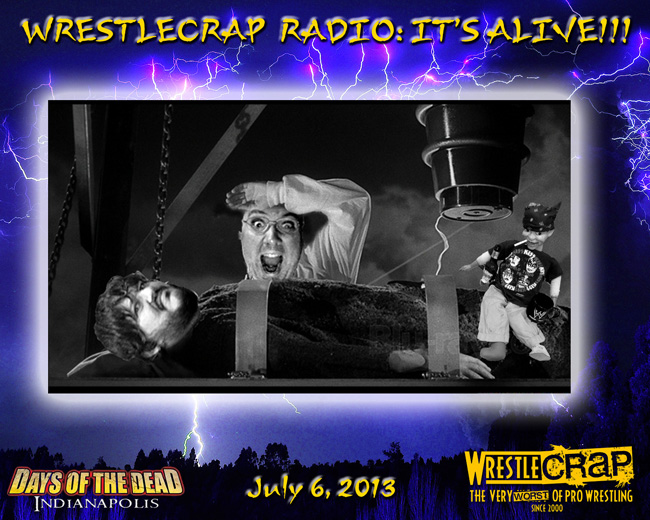 After a one-year wait, today is the day that WrestleCrap Radio is back for one night only! Join RD, Blade, Stubby, Mike Check, and yes, Don…Don Mason for what should be a great time! The taping will take place sometime around 6:30pm at the Days of the Dead convention, and RD and Blade will be there all day signing autographs and shilling WrestleCrap mercy.
And that's not all…"Rowdy" Roddy Piper will also be at the convention! Where else can you meet a legit WWE Hall of Famer and the goofs behind WrestleCrap.com?
Hope to see y'all there!