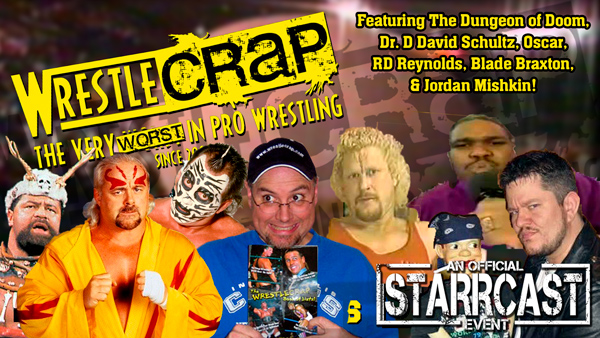 Am going to do a video to announce it, but I am so insanely excited I am going to spoil it here.
🙂
THE DUNGEON OF DOOM REUNITES at the WrestleCrap Panel at Starrcast! The Barbarian! The Taskmaster! And YES! NO! YES! NO! YES!!!!! THE ZODIAC too!
They'll be joining me, Blade Braxton, Jordan Mishkin, Oscar from Men on a Mission, and Dr. D David Schultz. And there are STILL more surprises to come, the biggest of which we cannot announce until the show starts!
I don't know what else to tell you – be there or stream it or whatever. It's going to be INSANE.
(Note: David Arquette's flight arrives a day late, so while he will be at Starrcast, he will not be on the WrestleCrap panel unfortunately.  That said, this is still a dandy of a lineup!)