(At a tavern near New York, Friday night on WrestleMania weekend. Four men are sitting around a table, enjoying themselves with perhaps a tad too much zeal)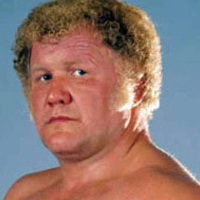 Haku is a son of a bitch! Do you assholes know Haku?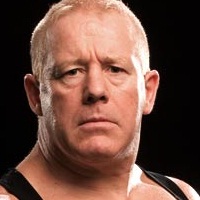 Hell yeah I know Haku! Big guy, goes about 7 foot 3, weighs about 580 lbs. Puts away a lot of whiskey!
That's for certain! Hell of a worker, too!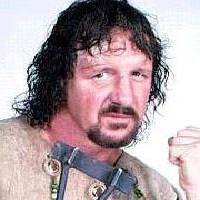 To Haku!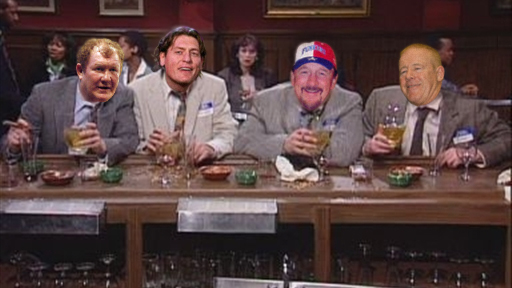 TO HAKU!!!!!!
Did I ever tell you guys about the time Haku took me to a Civil War re-enactment?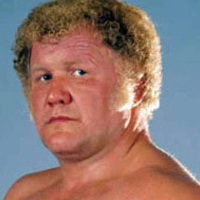 I run a sweat shop in my basement!

…………………………….
Well anyway, Haku and I are traveling through West Virginia after a Thunder taping. He's a bit of a history buff, so we stop off at this Civil War re-enactment. Sure enough, they're performing the Battle of Harper's Ferry, which was a Confederate victory. As the Union soldiers are being mock slain, Haku screams, in front of several groups of school children, "RE-WRITE", and pulls out a f–king machete. Haku proceeds to dismantle and dismember the actors, including at least five Union ones by my count, as well as the handicapped kid who wouldn't stop crying. To this day, Wikipedia acknowledges that the Union won that battle, and anyone who tries to edit it back feels a subconscious stabbing pain between their chin and throat!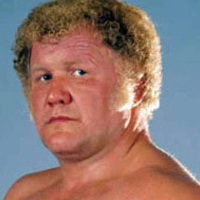 Ha ha, that sounds like old Haku!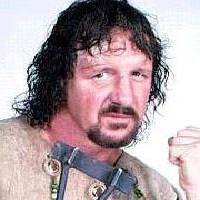 He used to wrap his son's lunch with the missing Dead Sea Scrolls!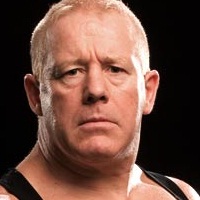 He makes snuff films that have blooper reels at the end!
The only thing he's had sex with that he hasn't rendered instantly sterile from the blast of the orgasm was the flight recorder on our trip to Tuscon.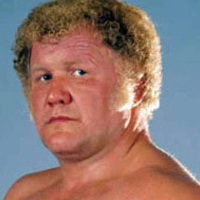 He made the Black Panthers and the cast of Hee Haw sign a treaty that forces them to live in harmony!
To Haku!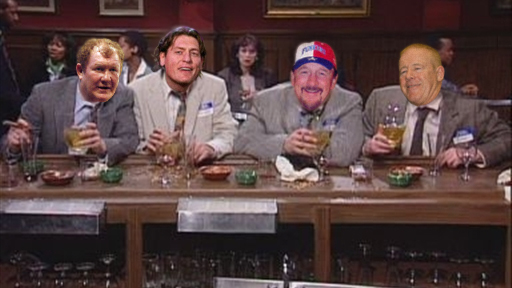 TO HAKU!!!!!!!!!!!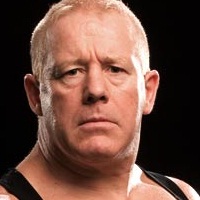 Remember when Haku organized that charity golf tournament?
I cry while watching Extreme Makeover!

……………………….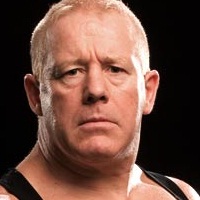 So anyway, Haku puts together a tournament to raise funds for his favorite breast cancer charity. We all show up, great cause, you know how it is. Anyway, Haku gets belligerent when he misses a three foot putt. You know how Haku can be, drives off with the golf cart, drinking tequila out of the bottle, flipping off children. Just a HORRID scene. Then when the greenskeeper, the poor bastard, tries to stop em, Haku screams, "THERE HE IS, LADIES. THAT'S THE SON OF A BITCH WHO'S TRYING TO STEAL YOUR TITS!" And then Haku threw the flag from the 14th green at him like a JAVELIN, and hits him bulls-eye, right in the chest. Missed all his major organs though, thank the Lord.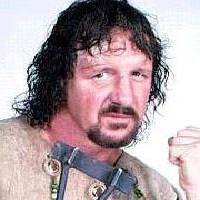 He once franchised a Jack in Box in Peducah, KY while sleepwalking!
On five occasions, he's played Russian Roulette with an M20 bazooka and won!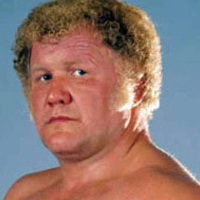 He gets handjobs at the Atlanta Gold Club, and he makes the girls wear a Nintendo Power Glove!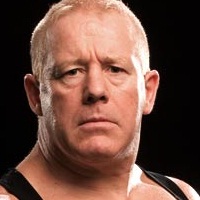 To Haku!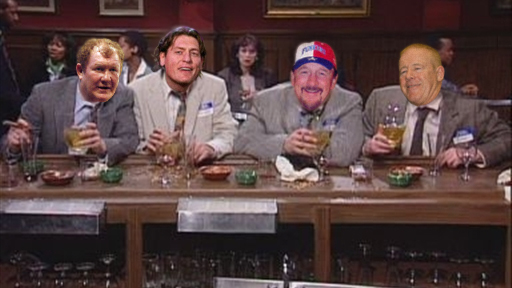 TO HAKU!!!!!!!!!!!!!!!!!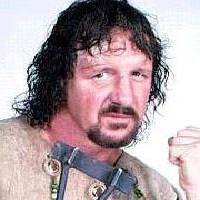 There was this one time Haku and I went sight-seeing in Tokyo–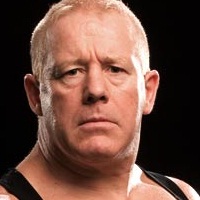 I think I caught the syph from a nun!

……………………………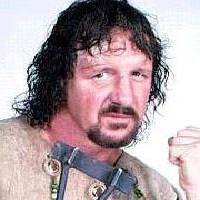 So anyway, I'm sight-seeing with Haku in Tokyo. And you know he's a big piece of real estate, about 8 foot 2, 700 lbs, and as wide as he is vast. And he challenges me to a rickshaw race! I said, there's no men who'll pull us for the purposes of a race! And that Tongan bastard pulls two kitana blades out of that afro of his and says, WANNA BET?!?! So we force six poor workers at blade-point to play our game, and we chooses teams like a shirts and skins game. So we take off down Takeshita Street, with these six souls running as fast as their bodies can allow. I have the drop on Haku, and then he leans over in his carriage, bumping mine, and it diverted my runners into an open manhole, where they all died on impact! I hate to lose, but I proudly handed over the 25 cents wagered, because a bet's a bet!
Heh. what a crazy mother f–ker, that Haku!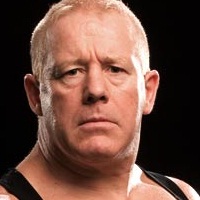 You know, his wedding song was "Psycho Killer"!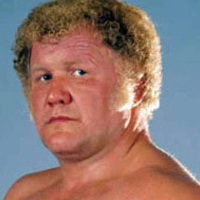 An image of a scowling Haku on any jumbotron can quell any soccer riot!
The leather skirt Kanye West wore at the 12.12.12 concert? Kanye bought it that morning from Haku's farm, minutes after Haku murdered Henry Winkler for trespassing.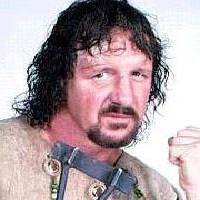 He took the brown acid at Woodstock, and felt fine. Remember that one night where Ravi Shankar played through the rain? That was Haku projectile pissing at him.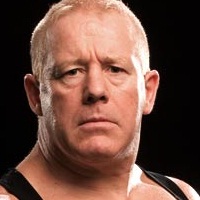 He bought the Elephant Man's bones from Michael Jackson, and uses the ribcage as a washboard!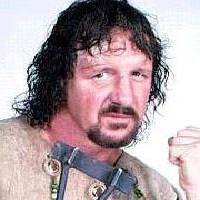 TO HAKU!!!!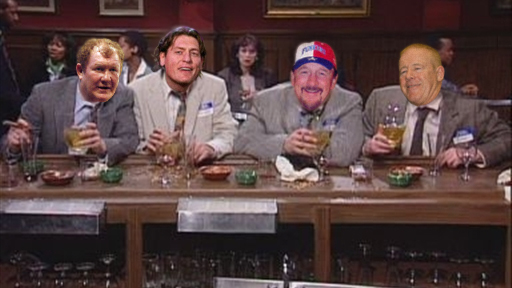 TO HAKU!!!!!!!!!!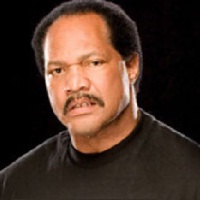 Hey, are you crazy f–ks talking 'bout Haku?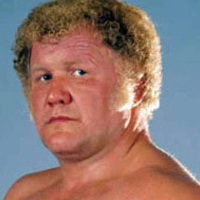 We certainly ARE!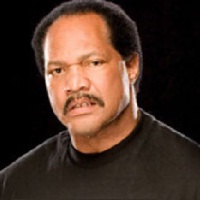 I KNOW HAKU! He told me how to teach my dog to use the toilet, and how to teach the cat to be my designated driver!
I WANNA BUY YOU A DRINK!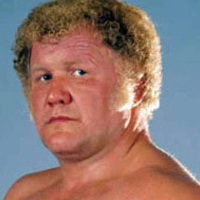 Hey, remember the time Haku was thought to have died?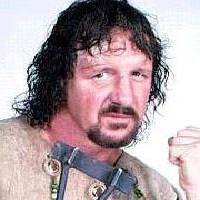 I was bangin' the midwife while my daughter was being delivered!

…………………………………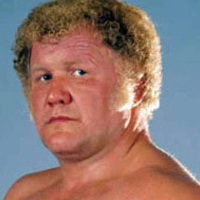 Right, so anyway, Haku didn't show up for WWF Challenge, and they checked his hotel room. Sure enough, he's dead as a doornail on the floor. Or so we thought!
*something unintelligible*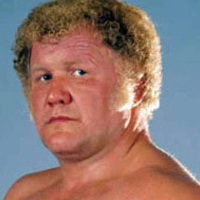 Right, so anyway, he's transported to the morgue, and we're debating whether or not to go on that night. We're huddled in the locker room, the manliest men you've ever seen shedding tears. Then there's a phone call at the arena, because we didn't have those limp-wristy cell phones then. Vince takes the call….and it's Haku, calling from the morgue! The son of a bitch was laying naked on the concrete slab, having stopped his heartbeat long enough to pretend to be dead, so he could sneak in and steal some embalming fluid, so he and Andre could have the drinking contest to end all drinking contests! This crazy motherless f–k comes back to the arena dressed in a bodybag that he cut two holes in for legs, and he and Andre begin chugging embalming fluid in front of all the boys! After it was ruled a draw, Haku went out for a dark match and ripped Mario Mancini's nipple off. Highlight of the night, HANDS DOWN.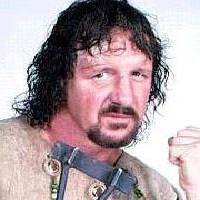 The man's farts could peel a potato!
He taught Evan Karagias how to perform cunnilingus using the coin slot of a gumball machine!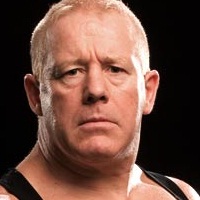 He and I went as the Menendez Brothers for Halloween one year!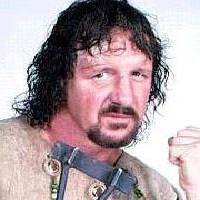 His bush hair is so vast, the lice can't get decent WiFi!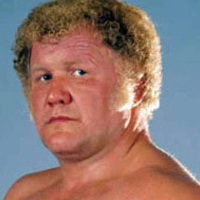 TO HAKU!!!!!!!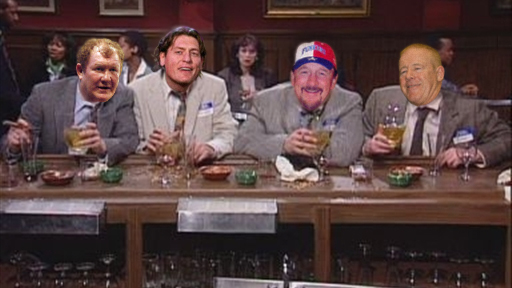 TO HAKU!!!!!!!!!!!!!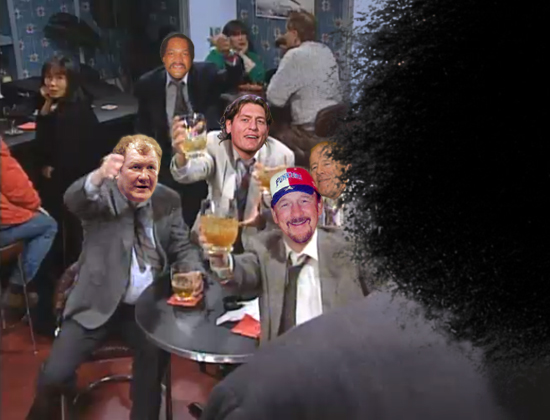 HEY!!!!! THOU SHALT NOT SPEAK HAKU'S NAME, LEST YE PLAN TO BUY HIM A ROUND!!!!
TO HAKU!!!!!!!!!!!!!
(Thanks to Catherine Perez for the amazing photoshop work. Dialogue was written by me, so if something offended you, kindly send me something I can ignore here)