Welcome to the first edition of WrestleCrap's "Count of 10". Each week, Justin Henry picks the brain of a different wrestling personality, asking a blend of serious inquiries, along with generally irreverent questions.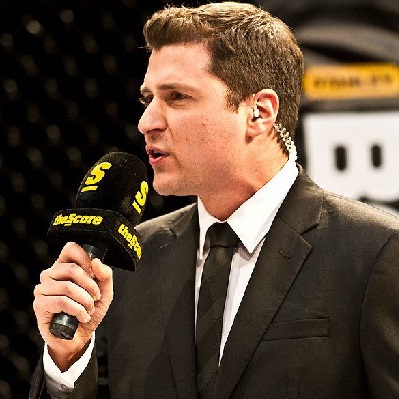 For the first edition of CO10, my guest is Canadian television and radio personality Arda Ocal. Arda hosts "Aftermath TV" on The Score Network on Tuesday afternoons, as well as "Aftermath Radio" following Raw, with former WWE referee Jim Korderas. He's interviewed many titans of the business, most notably scoring a follow-up with Bret "The Hitman" Hart, regarding his recent comments about Triple H.
Arda can be found on Twitter, and you can check out many of his wrestling interviews, archived on YouTube, here!
1. What exactly is an "Arda"?
An "Arda" is a wandering Gypsy in Eastern Europe who pick pockets for a living. But not important stuff. "Ardas" are honorable (but struggling) gypsies who only pick pocket items that people won't be too upset if they lost.. like a pack of gum or chap stick. This might be why pretty much every Arda is broke (including this one.. ZING!)
Also, "Arda" is the name of the earth in Lord of The Rings, so I guess that's pretty cool. Seriously, it is, Google it.
2. What are some embarrassing moments you've had in front of renowned wrestlers?
Roddy Piper once asked me if I would have sex with him during an interview. I declined. If you pause the interview at my reaction, I'm sure it would make a great "meme" face. Every time I interview him since, he always ribs me about it: "I have you reconsidered?" Chris Jericho calls me "Arda Orca, The Killer Whale" and is mad I "killed Bo Derek". Once I interviewed Brutus Beefcake over the phone and he was upset that we called him live on the show (we were on SIRIUS radio at the time from 11pm – 1am), well past his bedtime. That may have been the worst interview in the history of pro wrestling.
3. As a Canadian, have you found it in your heart to forgive Earl Hebner yet?
I have – in fact I wear his "Damn Right I Did" shirt he gave me to bed some nights. It's XL; the perfect oversized shirt to sleep in. Interviewing Earl was fun as well, it was him and his son Brian, it was a blast hearing about times in WWE and TNA and on the road. When TNA came to Oshawa last year, Earl, Jimmy Korderas, D-Lo Brown and I had a conversation about how fake politics is and how the candidates get together before the campaigns: "Ok, I'll job for you in Florida but the only comeback you're making in Ohio is in the locker room!"
4. Why do you suppose Toronto gets the "Bizarro Land" label more than any other city that WWE visits?
Because the people of Toronto are legit bizarre! Now that I've pissed off my own city, I'm guessing it's because we like to be the "anti-crowd", and we are fiercely proud of our Canadians. We are losing that stigma though because WWE doesn't do many televised events in Toronto anymore… the last PPV this city had was Unforgiven 2006. Lots of great independent wrestling though, that I have seen from years of calling indy shows. I would put up our crop of top indy talents against any region in North America. Very proud of those guys.
5. What gimmick, more than any other, stands out most to you as the epitome of "WrestleCrap"?
Does Jimmy Korderas count? I think "Who" is a good one – it's a former star (Jim Neidhart) under a mask, with a horrible name and a horrible character – and supposedly the colors "Who" wore were a rib on Hulk Hogan. That's a recipe for disaster. RD Reynolds actually made a good point on my radio show once – The Undertaker, if done differently, could have gone horribly wrong. Instead of being the most iconic character perhaps in WWE history, it could have been "the dead zombie" that was just another page in the "Jobber of the Week" section of WrestleCrap!
6. Most of us think nothing unusual or peculiar about wrestling referees, but what's something that most folks wouldn't know about Jimmy Korderas?
He recycles his jokes. Well, maybe you know this already. For example, when we get ready to watch Smackdown on Fridays, before we tape the TV show, he always says "Time for SmackdOOn!". If someone says "what the heck" in conversation, he will say "what the hay, what the ho, what the who". He also often quotes Airplane. Aside from that though he's by far my closest friend in either wrestling or broadcasting. He also has an autobiography coming out in April 2013 (CHEAP PLUG)
7. Having done a follow-up interview with Bret Hart regarding his widely-reported put-down of Triple H, were you surprised by his candor and matter-of-fact tone?
Not at all – In every interview I've done with him, which is about 10-11 now, he is always this way. That's how Bret is – he says what's on his mind. It's refreshing as an interviewer because he also leaves a lot of on the table to follow up on and to debate about. I'm sure many people debated whether or not they agree that Bret Hart said Triple H isn't in the "Top 1000" as far as the best pro wrestlers of all time go.
8. Do you think Wade Barrett should be applauded for putting his name on the back of his tights, as a nod to Randy Savage and Paul Orndorff?
Absolutely – every time his theme music hits, he should walk out on stage, turn around, point to his tights and fans should get up and give him a standing ovation, followed by "THANK YOU BARRETT <clap clap clap>" chants followed by "THIS IS WRESTLING <clap clap clap>" chants. I think that's only fitting. Then I'd like a backstage shot of Chris Jericho shrugging his shoulders and pointing to the "Y2J 2013" he has on the backside of his tights. What I'm waiting for is announcers having their names on the back of their pants. Sort of like Mr. Perfect across the back of the blazer.. but way less cool.
9. You also cover mixed martial arts. Besides Chael Sonnen, which fighter do you feel is missing the boat by not parlaying his talents in professional wrestling?
Absolutely Ken Shamrock and Dan Severn. I mean that's a natural…. oh wait.
From the UFC today, I'd say Roy Nelson, I like his gimmick. Cristiane "Cyborg" Santos would be a beast in the Divas division. Rampage Jackson is a natural fit, he was already a guest host on RAW promoting the A Team movie. He's got the charisma. One guy who loves pro wrestling is "Filthy" Tom Lawlor. He even imitated "The Shockmaster" during an official UFC weigh in, trip and all!
10. Although you must remain professional as a journalist, have you ever had a moment where you've interviewed, or worked with, a childhood idol and had that internal, hard-to-harness markout moment?
Meeting Howard Finkel for the first time was a special moment. We had talked on the phone and interviewed a couple times and DMed each other, but it's different when you actually meet one of your idols in person. It was at a legends convention and I was too nervous to directly go up to him, so I kinda did this awkward fanboy shimmy. He looked up finally and said "you need something, kid?" and I froze.. and after letting me sweat for a few seconds he hugged me. Him, Mean Gene and JR were the guys I looked up to. With the wrestlers theres always a level of respect there but I know I'm doing a job so I don't really have those moments. I guess I would if I was interviewing TL Hopper.. I'll get back to you when that happens.