Instead of asking you a question, today will be the WrestleCrap equivalent of "movie day".
For this presentation, WrestleCrap acknowledges the Silver Anniversary of The Main Event, professional wrestling's highest-rated TV program in American history, with a 15.2 rating and 33 million viewers.
It was on February 5, 1988, in RD's hometown of Indianapolis that WWE Champion Hulk Hogan had his long-awaited rematch with Andre the Giant, over 10 months after WrestleMania III. In addition, Macho Man Randy Savage challenged Intercontinental Champion the Honky Tonk Man.
Here are the pre-show promos, as well as the show itself.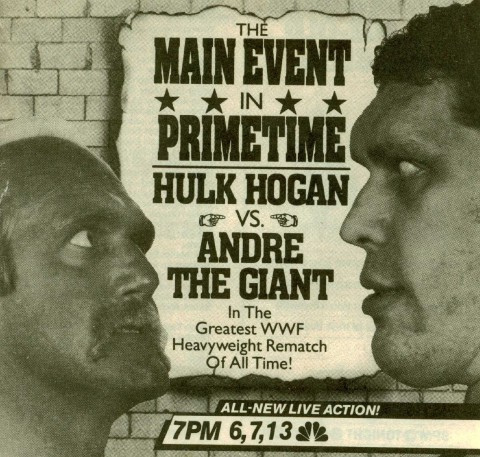 The Pre-Show Promos (always a classic)