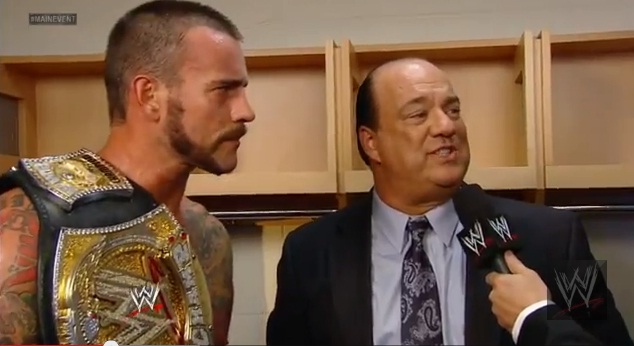 Assuming CM Punk drops the WWE Championship to The Rock in six days at the Royal Rumble, his reign counter will expire at 434 days.
Or, 1 year, 2 months, and 7 days, if you wish to be fancy about it.
We as fans do ask for longer reigns, sometimes, so that the championship means more when the titleholder finally loses it. If it's a secondary belt flipping waists every 4-7 weeks on Smackdown, we eventually become trained to not give a damn anymore about said championship.
When Punk does drop the strap, after 434 days, will you, as a fan, feel his reign was worth it?
Grant you, his matches were generally on the backburner behind Cena's wacky feud du jour, and he went 8 straight PPVs without headlining at one point. Rarely was Punk, until the heel turn, treated as the star of the show.
On the other hand, he decisively beat the likes of Ziggler, Jericho, and Bryan during his feud, and remained a much sought-after star in the eyes of many fans.
The question is: do you view CM Punk's reign, lengthy but not dignified by the company's hand, as a successful one?
(Follow Justin on Twitter!)