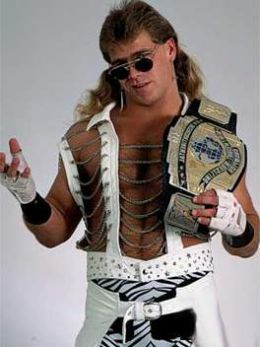 One of the more common criticisms of WWE made by fans like you and I is that it's too childish. From John Cena's misguided bathroom humor, to broad sight gags, to Hornswoggle, it's hard to be in your 20's or 30's, especially beyond, and love wrestling at times.
But understandably, WWE would be foolish not to cater to the easiest demographic to win over: children. Hook em while they're young, big tobacco says.
If you're like me, and you've watched wrestling since your childhood (I was 5 when I started, in mid-1989), sometimes you're even a little embarrassed by what you liked back then as well. Nostalgic as you may be for the "good old days", you're looking at the past through rose-colored glasses. Sure, 1991 had Bret vs. Perfect, Flair's debut, Savage vs. Roberts, and LOD winning the tag titles, but it also had Repo Man, Big Bully Busick, Warrior being attacked by snakes, and Hogan fighting Iraq.
Every era has crap, and every era has greatness. Depends on your sensibilities and how you set your tolerance filter.
My question to you today: if you were, say, 8-10 years old again, given your thought process at that age, what current WWE superstar would be your favorite?
At that age, I was a Rockers fan who stuck with HBK when he turned heel. I dug the "cocky douchebag" schtick, as it was also what I liked about Mr. Perfect when he was a heel. In school, I was never part of the 'cool kids', so I saw myself as a reluctant heel in my youth, silly as it sounds. You know, always wanted to beat up the popular kid and stand tall. So HBK and Perfect were my faves.
Using that logic, my hero today would probably be Dolph Ziggler. He fits the Perfect/Michaels mold, and his matches are a blast to watch. I wasn't a "workrate" fanatic at that age, but I did like fast paced wrestling with crazy bumps.
How about you? You're 8-10 years old again. Who's your favorite wrestler today and why?
(Follow Justin on Twitter!)