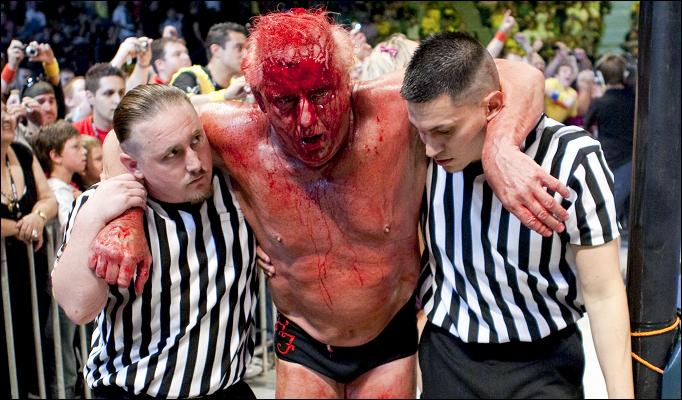 So a number of people seemed underwhelmed by Monday's Raw anniversary. Understandably, they were expecting a night of nostalgia, guest appearances, and a trip down memory line.
They got highlight packages, and appearances by Vince, Flair, Foley, Rock, and JR.
Given how much WWE has lavished on their frequent reunion shows, it does seem like a bit of a letdown.
The highlights of the night were Cena and Ziggler, the current crop, putting on a cage match that was PPV quality, and Kaitlyn and Eve delivering one hell of a Divas title match. If anything, the current talents outshined the previous generations.
And this makes my point a bit: I feel WWE does too much with the alumni shows in general, constantly kissing up to the past in order to guarantee a rating. It's often done at the expense of who's there every week, carrying the load.
Part of me wonders if WWE suckered in fans with the "20th anniversary" hoopla, and gave them mostly a show of the modern roster looking pretty strong.
If not for the 20th anniversary designation, this would have been considered a much better Raw than usual, instead of a letdown on the "Piper and Demento didn't show up!" scale.
So I ask you: how do you feel about nostalgia shows? Are they overplayed? Do they detract from the current product by overshadowing the current roster? Or are they something you look forward to more than what passes for a WWE product these days?
(Follow Justin on Twitter!)