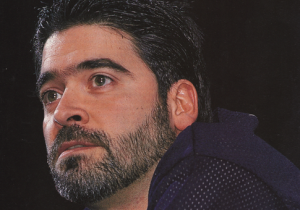 TNA had themselves a merry-little PPV on Sunday night in the form of Genesis. While not the greatest PPV of all time, it was certainly a splendid waste of 3 hours, and featured amiable plot developments (Christian York's redemption story, Christopher Daniels earning a World Title match).
But when I hosted the live thread for the event on Facebook, there was a scarcity of response. And by 'scarcity', I mean, 'nobody was discussing it.' And when I say 'nobody', I mean precisely that.
I know TNA is a bit of a sacrosanct, apathy-drawing company, and I've been quick to rip the company for their various mistakes and blunders, but the product this past year has been more than solid. Especially when you compare it to the cesspool of confusion that WWE has turned into.
So I jerk the curtain this morning by asking you, at what point did you lose faith in TNA? As in, at what point did you decide, 'I choose to no longer invest anything beyond casual interest in this company, lest my equilibrium snap like a faulty drag chain'?
And as a follow-up, what would TNA have to do in order to win your trust back, if anything?
Follow Justin on Twitter and follow WrestleCrap on Facebook!