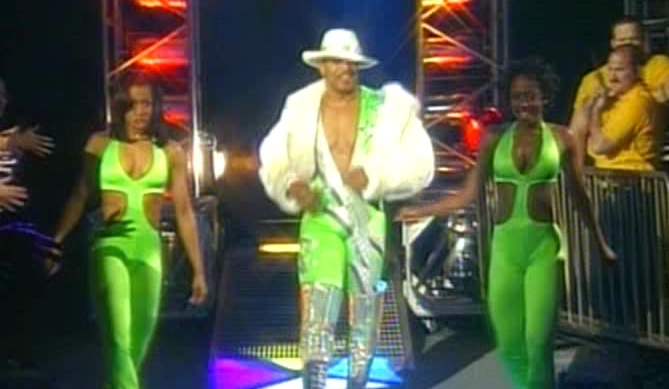 Alright, here's your eye-opener for Sunday.
RD has inducted hundreds of bad gimmicks, angles, shows, matches, and moments onto our beloved site over the past 13 years, and they've all met his criterion for "crap".
But what if they don't match ours?
Kind of like how football fans feel Cris Carter should be in the Pro Football Hall of Fame, while the selectors have yet to give him his day, we Crapophiles (there's a word) can surely remember something RD inducted that we don't agree with.
For me, it's Flash Funk. Yes, maybe WWE should have made him 2 Cold Scorpio, nimble wrestling machine, all along, but to me, he was just fine as a Dolemite/Shaft-inspired sasser who could boogie just as well as he could duke it out. In a "kangaroo court" where we harass RD, that would be my testimony against The Deal.
How about you? If you could remove one entry from WrestleCrap's hallowed (horrored?) halls, what do you pick?
(Follow Justin on Twitter!)