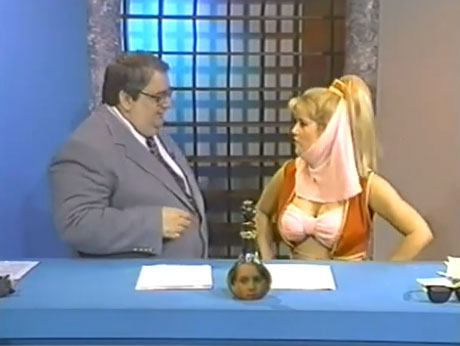 And this contest is over!  Congrats to Ryan for his post in which he talks about wanting s'mores.  Or something.  So I'll be in touch, young man!
Also, wanted to thank EVERYONE for their posts.  They've given me a lot of ideas of what to post for the Gooker voting, which will take place…soon.  Vague, I know.  My apologies, but Indianapolis has been hit with a MASSIVE blizzard, which has had your old buddy and old pal RD without cable, phone, or internet for the last 72 hours.  I am not complaining (well, not too much), as I know many others are without power.  I do ask for your patience, though, as my hands are kinda tied.  I am doing this post tethered to my iPhone, and it's taken me about 45 minutes to peck out 200 words.  Oh Trolla Corp, where are you with a replacement 2400 baud modem?
Again, thanks to all my fellow Crappers.  More contests are a comin'!!
Ok, so the Cheese is telling me we need to start running some contests around here and I've finally relented!  So let's start 2014 off with a simple one: what was your FAVORITE HORRIBLE wrestling memory of 2013?  It may not be a Gooker nominee (that's coming next week), it may not be something you saw on TV.  It may be something out of the box. Maybe someone stole your collection of Coliseum home vids.  Maybe Joe Pedicino kidnapped you and forced you to watch old GWF tapes as he talked about how he wore out the master tapes of Bonnie Blackstone as I Dream of Jeanie by 'reviewing' them.  Who knows?  It could happen.
Just lay it out below in the comment section, and my personal favorite will win their choice of an archive membership or a pair of free books!
So get to crackin', kids!  Contest ends January 6!!