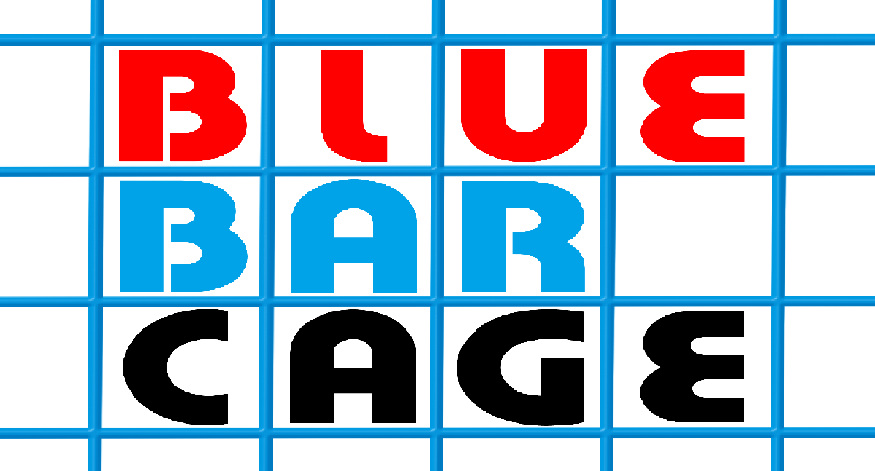 (AUTHOR'S NOTE: this article is written as an homage to the kayfabe magazines we grew up with. If you have an issue with that, take it up with Apter; he inspired this)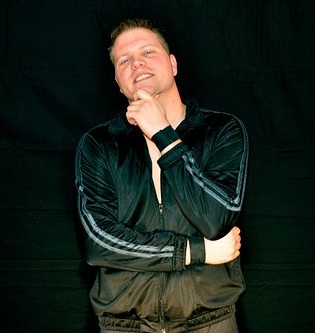 Nathan Avery's Crusade Against Classless Wrestling
by Justin Henry
The discourteous images of the Attitude Era, WWE's period of roughshod indifference and sinful excess, would fill a collection of paper-thin Viewmaster discs. Click down on the little orange tab, and gaze at Stone Cold's beer drinking, Sable's seductive posturing, Mick Foley's hellish Cirque-de-Soleil dives, and The Undertaker's preaching of demonic liturgy.
Among the crimsoned blood, bared flesh, and blackened overtones of this period were some lighter moments. For every raucous beer bash, there was a beloved sock puppet, or a pair of Tag Team Champions who posed for "those with the benefit of flash photography."
In addition to such tomfoolery, veteran wrestler Al Snow made his presence felt on WWE broadcasts, demonstrating his loosened-screw antics before the world. With the words "HELP ME" mirror-imaged upon his forehead, Snow would also seek advice from an inanimate mannequin head (simply named "Head"). The two would also engage in arguments. Or rather, Snow would make his half of the argument audible, while only he could hear Head's retorts.
Despite this disturbing display of chemical imbalance, Snow would reign as WWE Hardcore Champion multiple times, thanks to his resourcefulness and his penchant for high-risk maneuvers. During this successful run, Snow also racked up European and Tag Team Title reigns, and even holds a victory over current WWE Champion The Rock in a "Brahma Bull" strap match.
While Snow danced around WWE rings, rhythmically shaking Head to generic techno strains, a preteen Nathan Avery watched this unhinged individual from his Princeton, NJ living room, recoiling disgustedly at what he was seeing.
"Bockwinkel and Rogers didn't hone their irreproachable crafts just for professional wrestling to plunge to such noxious depths," Avery roared with his gravelly inflection, days before a scheduled match with Snow in blue-collar Vineland, NJ. "A fool like Al Snow had to resort to comedy, mere two-bit theatrics, to engage the multitudes. And there I wondered, a child of 11 years old, how such a man could be so successful in a sport centered on athletics and stamina."
"It's imbeciles like him who give professional wrestling a terrible name. I could do wonders for the sport. I served on Princeton's American Whig-Cliosophic Society, following in the footsteps of distinguished men such as Aaron Burr, and former President James Madison. My pedigree brings class to professional wrestling, something it so desperately requires!"
The fair-haired Avery is a refined lad, living the life of a renaissance man at age 25. While his peers in the locker room talk about sports, muscle cars, and women, the graduate of Princeton University excuses himself from their blue-collar boorishness, choosing instead to engage in the works of Immanuel Kant and Thomas Paine on his Kindle.
"I do own the original copies of those opuses," explains Avery. "But the dinginess of those foul dressing rooms are no place for them. Would you allow these obtuse cretins to smudge on something you hold dear? I can always purchase another electronic reader, but the hardcovers are of far more unfathomable value."
His professional rivals could care less about his fervid passion for classic literature. Instead, they worry more about his aggression between the ropes. Avery has survived torture sessions with the likes of Dave "Fit" Finlay, and can be just as ruthless as the "Belfast Bruiser" from bell to bell. Despite his youth, Avery has already mastered the gamesmanship of submission and strong-style wrestling.
"Nathan is one hell of a competitor. He's highly intense in that ring, and he improves with every single match," said LJ Cruz, a frequent opponent of Avery's on the New Jersey wrestling scene. "He may read his books, and act like he's better than everyone else, but when he steps through the ropes, he uses those smarts to his advantage. He never misses a chance to capitalize on any opening, and I know this first-hand."
A playwright no less prestigious than William Shakespeare wrote, in Richard III, "Now is the winter of our discontent / Made glorious summer by this sun of York."
The coincidence of this line is not lost on Avery, who prepares to end the winter months of 2013 by vanquishing a man who shares his last name with the weather most associated with
the coldest, harshest season of the calendar.
"Saturday, March 9, will be quite the awakening for Mr. Snow," mused a confident Avery. "He must face the facts that his time as a harlequin rogue have long since passed, and that a new wave of intellect and dignity will sweep him, and all other unwanted eccentrics, out the door permanently."
But come the night of the event, Snow was declared a healthy scratch, due to a last-minute change pertaining to his TNA duties. Avery's threats to him would have to remain idle, but he would instead find his hands full with another superstar of the same era.
On a night where his contempories made entrances to LMFAO's "Sexy and I Know It" and George Clinton's "Atomic Dog", young Nathan Avery's smug smirk matched the violin strains and impressive percussion from his chosen marching tune.
The man who proudly boasts of his Double-800 SAT scores was now berating several hundred fans in rural New Jersey, laughing at those who spent their labored-for money to see Al Snow, only to be disappointed.
In the end, the only one disappointed was Avery himself.
Shakespearian plays have understudies, and so did Saturday night's card. Playing the role of Al Snow would be former ECW Champion Justin Credible, who received a rare hero's welcome, much to the chagrin of his Ivy League opponent.
Avery put his wrestling acumen to good use, gamely working the neck of Credible, but the match degenerated into a brawl at ringside, with the veteran getting the upper hand.
In the end, Credible pasted Avery with a superkick, and the referee could have counted long into the night. Avery appeared to not even know who he was when he finally came around.
Later on, he knew exactly who he was, and he was steamed.
"What work did Snow have to do, carry Hulk Hogan's bags?" bellowed a sore Avery. "He can't face me man to man, so they bring in this cane-swinging mongrel to do his bidding? I spent weeks preparing for Snow, studying HIS films, not Justin Credible's films! This is a travesty, and it will be avenged, I can assure you!"
Never confuse a single defeat with a final defeat, so say F. Scott Fitzgerald. And Nathan Avery won't let this single defeat derail his crusade of enlightenment.
(Special thanks to both Nathan Avery and LJ Cruz for their help with this piece, and a peripheral thanks to Justin Credible for being a part of the story. Not that he intended to. Give em a follow on me.)