Theme Park Interaction, 2021
As anyone who has followed me for any length of time knows, I am a theme park junkie. Heck, I even said as much as that recent induction I did about WWE Niagara Falls and their ridiculous Piledriver ride. I've always loved hopping on roller coasters, going on dark rides, watching stupid shows, you name it – if it's at a park, I most likely dig it.
You may also remember that on the old WrestleCrap Radio shows, I'd ditch the usual "TRIP…to the Grocery" in favor of "TRIP…to Disney" anytime I headed out on vacation. There was always something absurd that happened, with the classic case being a Disney employee telling children that Rafiki couldn't take photos at the moment as he was "eating bananas" then giving a completely lewd gesture to punctuate the fact. By golly, if you look hard enough, you'll be equal parts thrilled and mortified to know that GIF still exists somewhere on this site.
I loved telling my friend those stories on the show, because I absolutely loved to make Blade laugh.
And this year…well…I guess, forever…that part of my life is sadly over.
With that in mind, I do hope you will forgive me for hijacking a normal induction spot for something a little off the beaten path, but trust me, this is positively something that has to do with pro wrestling. In fact, I dare say it told me more about professional wrestling in 2021 than you could possibly imagine.
It was me talking with Donkey.
Yes, that Donkey, he of Shrek fame.
At Universal Studios in Florida, they have a Shrek 4-D ride, one I've loved since it first arrived. Sadly, it will be removed in the coming months, shutting the doors permanently on January 10, 2022. My brain understands why that's happening – Shrek is an older movie that most don't consider a classic like I do, the ride has been around for nearly twenty years, and it's in a prime location being one of the first things you see as soon as you walk in the gates. So while I don't agree with the closure, it makes sense Universal would want to move on from it.
If you go around the corner from the ride itself, there's a little meet and greet area. In theme parks, this isn't uncommon – meet and greets are all over the place. Kids love to meet famous characters, and even if they are just folks dressed up in fancy Halloween outfits talking with funny accents, your three year old likely won't debate you that the girl isn't actually Cinderella. It's just part of the fun.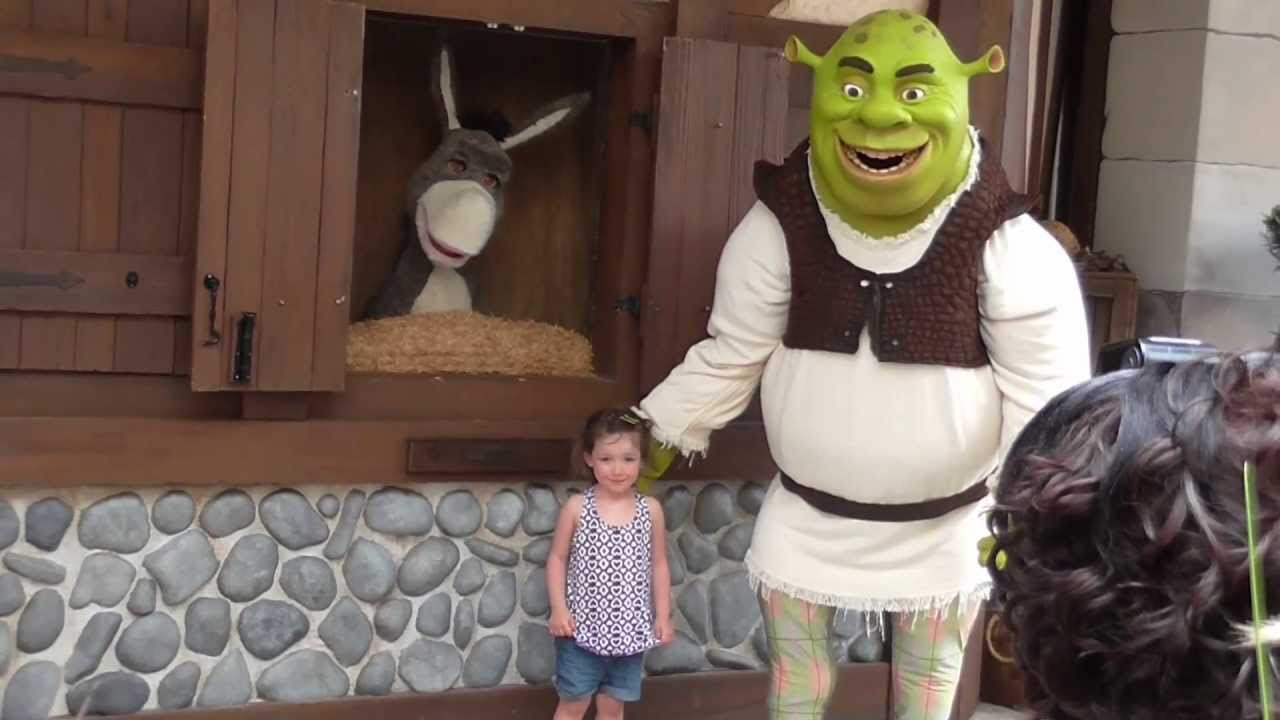 For my money, the most enjoyable meet and greet ever at any park, Universal or Disney, is Donkey. So it works like this: Donkey is in a "stable" and he is flanked by either Shrek or Princess Fiona. As he does in the films, Donkey talks a mile a minute…only this time, he carries on conversation with the guests themselves, asking questions about where they are from, what school they go to, you name it. It's absolutely hilarious, because the "noble steed" will just start rambling, seemingly never taking a breath, as he attempts to make the guests feel like they are long lost pals.
Knowing that the ride is going bye bye, it kind of goes hand in hand that Donkey likely will as well, so the family all wanted to make sure we got to talk with him one last time. For the record, when I did so I was wearing this shirt: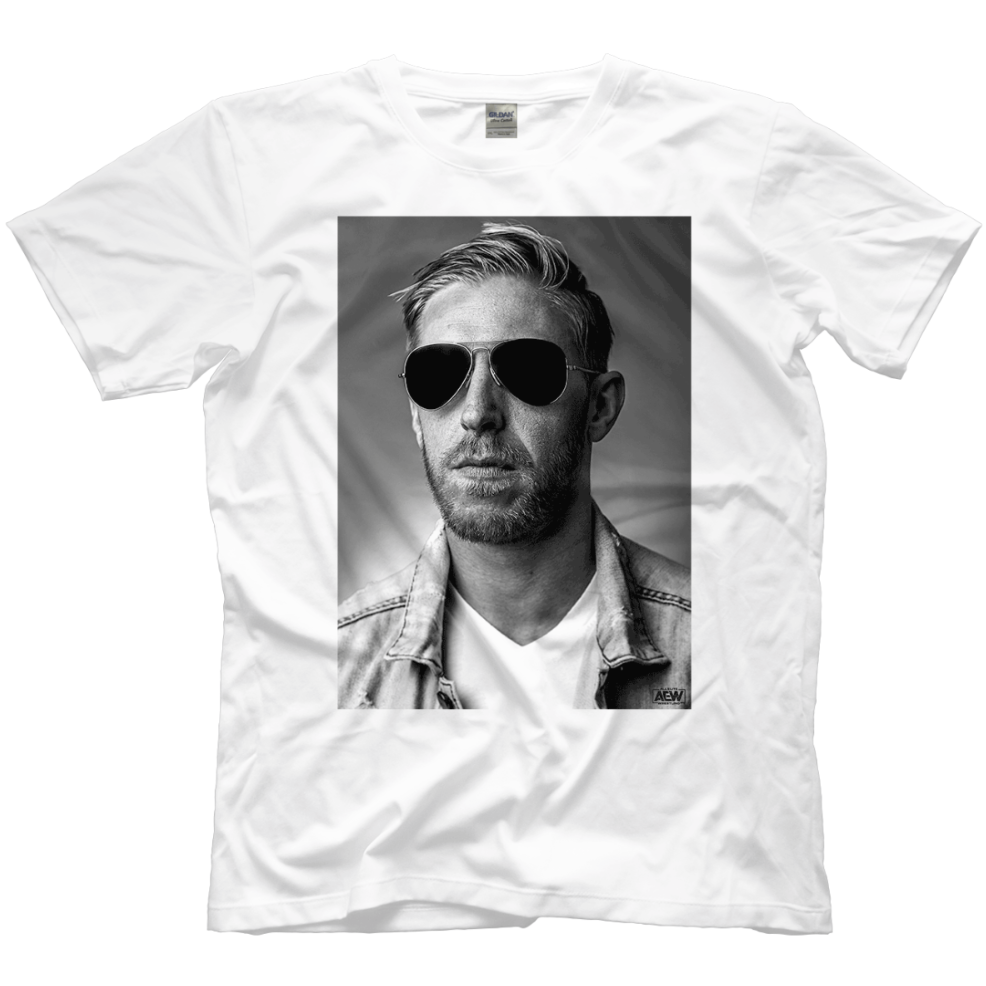 Yep, Orange Cassidy.
I didn't wake up that morning thinking about what I was going to wear, outside of the fact I didn't want something dark as the Florida sun was going to be beating down on me for hours. As I own very few white shirts, OC it was.
And that's where the story begins.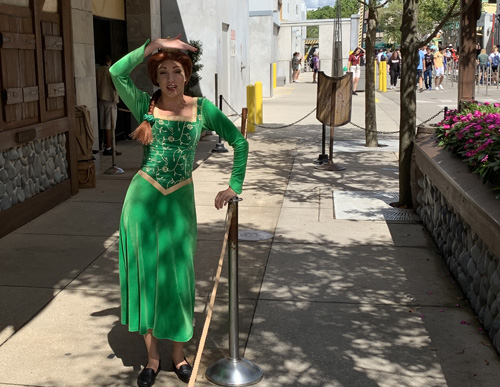 As we went up, we saw that Shrek wasn't there, but not to fret, there was Princess Fiona. She plays an interesting part of the story not only in the movies, but in our story today as well. And the girl portraying her this August morning did a really good job.
Walking up I was getting ready to ask them how they were doing, but before I could even begin to exchange pleasantries, Donkey was wound up and ready to go.
Donkey: "Hey tall man, what's your name?"
RD: "I'm RD, nice to see you Donkey!"
Donkey: "And who's that on your shirt?"
RD: "Orange Cassidy, he's a pro wrestler."
Donkey: "Cool man, cool. What company is he with?"
Now let's just stop for a second before we go any further.
Let's think about this for a moment.
I am talking with a stuffed puppet (one doing an Eddie Murphy impersonation!) about ORANGE CASSIDY.
And the PUPPET INSTIGATED IT!
Let that sink in. It was like four weeks ago for me, and I ain't come close to comprehending this actually happened yet.
Anyway, I wasn't one to leave Donkey hanging, so I mentioned Orange was with AEW.
Donkey: "Oh AEW, I know them…that's the new company. They're really good, but man they can get very bloody, very violent!"
At this point, Fiona perked up and joined the conversation as well.
Fiona: "Violence? I love violence! Ever see me do that Matrix move?"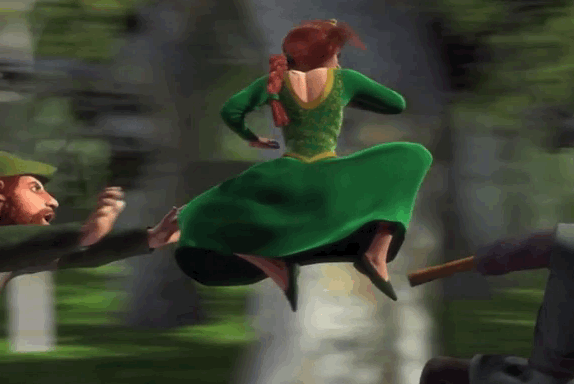 Donkey: "Fiona, you watch any 'rasslin'?"
Fiona: "Sometimes these days, but Donkey, I used to watch it all the time. I loved the Hardy Boyz, especially Matt!"
Donkey: "Hey RD, did you know TNA used to tape here?"
Not going to lie, I remember nothing else. I mean, come on – at that point I realized I was talking to Donkey and he was dropping taping schedules for TNA!!!!!!!!!
Just go ahead and take the picture – nothing else you can say is gonna top that!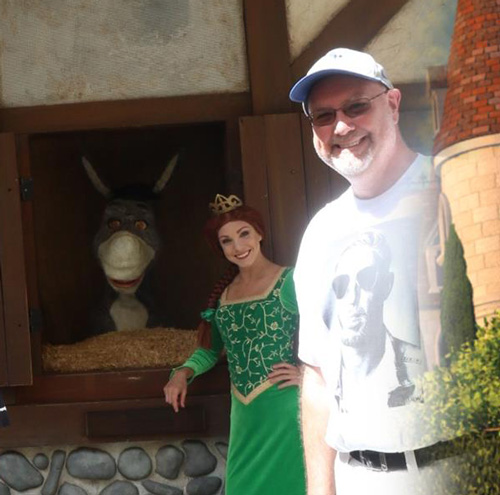 And that was me talking Orange Cassidy with Donkey and Princess Fiona.
While it was just a goofy chance meeting at a theme park, I think there's a lot we can learn here. And hopefully, at least a little something those in the wrestling business can take away from this as well.
I find it interesting that Donkey's first reaction to the term AEW was that he knew of it. That's a good thing, as getting known at any level is a must for them to succeed. I think the fact he immediately brought up "blood and violence" also says Tony Khan should really dial back the blood so as not to get such a first blush reaction.
But I think perhaps Fiona's statement was the most telling of all. She absolutely knew wrestling, she had followed it and could name her favorite performers. But it was from a different time, a magical era twenty plus years ago where there were larger than life stars that captivated imaginations.
In many ways, I think this confirmed thoughts I'd been having for years. How about you?
Leave some comments below and let me know what y'all think.
After all, I don't want to be the only madman around here hyper analyzing professional wrestling like…or with…an ass!
---
This is generally where I plug our Patreonto support the site, but I want to use it instead to simply thank every one of you who has stuck by me all these years at WrestleCrap.com. This has been the most challenging year in the history of the site, and that fact really hit me over the past week or so when I realized there would be no WrestleCrap Radio Halloween show this year. I hope that this non-standard article made you laugh like I now picture Blade laughing.
Thank you again, fellow Crappers. You are the best!