GOOKER VOTING IS NOW CLOSED!
Final results are as follows: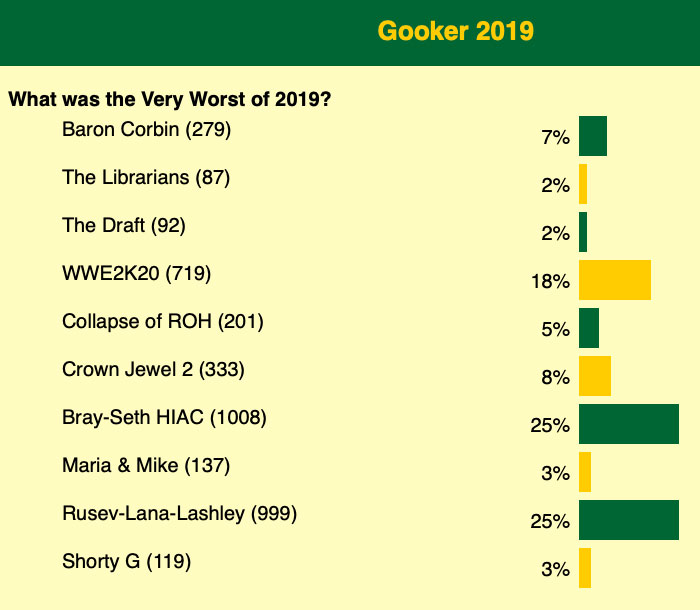 Congrats to Bray Wyatt & Seth Rollins – you BARELY squeaked past Rusev-Lana-Lashley to take the crown!
---
Another year gone, another year of tons of horrible wrestling. At some point that has to change, right?
Right?!
I know, I know – we have had a lot of great stuff as well. But that's not what we are here to discuss today. We want to talk the absolute bottom of the barrel garbage imaginable, all of which will be presented to you so you can help determine, once and for all, what was the VERY worst of 2019.
Who should be deemed Gooker worthy? Buckle up, kids – crappy waters lie ahead!
---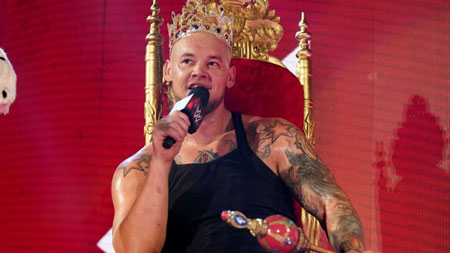 The Never-Ending Push of Baron Corbin
Recent years in WWE had seen the company attempt to turn Roman Reigns into the hero everyone wanted to see…even when it was obvious no one wanted anything to do with that. Learning from its past, the company opted to forgo another super hero push…and instead pushed a heel down all our throats instead. When Baron Corbin proceeded to kill interest and ratings, the company doubled down and made him king. One thing is certain: Vince McMahon is nothing if not persistent.
---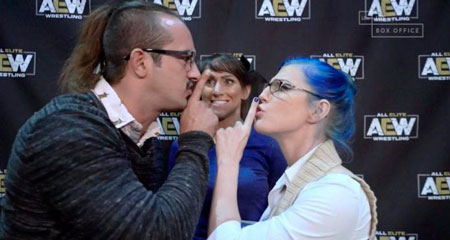 The Librarians
Arguably the biggest pro wrestling story in 2019 was the rise of All Elite Wrestling. Fueled by a grassroots movement, Cody and friends were able to secure a weekly prime time slot on Wednesday nights on TNT and we finally, after all these years, had at least some form of real competition for WWE. Which isn't to say AEW is perfect – their flaws are seemingly becoming more noticeable by the week. And while they have repeatedly trumpeted they would listen to fans, the fact that The Librarians are carted out on a somewhat regular basis has us all questioning if their hearing checked.
---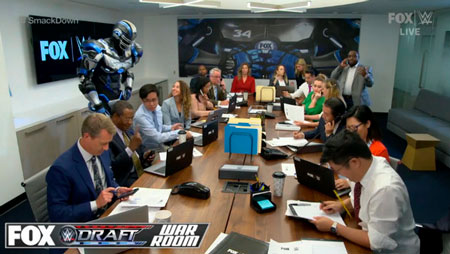 The Draft
Arguably the biggest pro wrestling story in 2019 was WWE moving to Fox. Yes, I know I started the prior paragraph with the exact same verbiage as I did this one. Sometimes I do stuff like that just to see if anyone reads my text. Anyhoo, this year's draft saw Raw and Smackdown again lose star power simply due to the fact that the company feels it's best to not having everyone together. Except when they do, which is frequent. Look, trying to apply logic to today's WWE is a fool's errand. On the plus side, we got to see the Fox NFL robot (Cleatus!) in the war room. Is that enough to save this from winning the Gooker?
---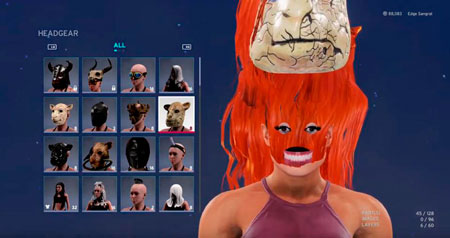 WWE2K20
Wrestling and video games have been married together for nearly 35 years. With that being the case, how is it that wrestling games have never seemed to improve since the heyday of the Nintendo 64? Never has that been more true than with WWE 2K20, a game that was so amazingly broken that it boggles ones mind that it was ever released. The GIFs alone have made it the stuff of legend. And just when we thought it couldn't get worse we learn that on January 1, 2020, the game simply STOPPED WORKING! I'd note that was incredibly slopping programming, but maybe it was just the company's way of trying to save everyone from such an atrocious game.
---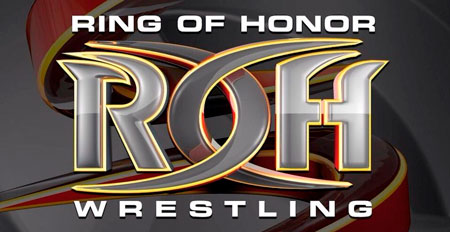 The Collapse of ROH
It could be argued that 2019 was a huge year for all of pro wrestling. While WWE ratings were bottoming out, they were also getting gigantic TV deals that will make them more profitable than ever. AEW hit the scene, and New Japan also had folks enthralled for the bulk of the year. What was somewhat surprising, then, was the collapse of Ring of Honor. Debatably the number two wresting promotion at the start of the year, ROH saw a downfall that no one could have truly predicted. Here's to hoping they can turn it around in 2020.
---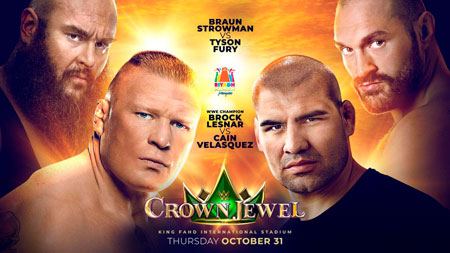 Crown Jewel 2
Last year's Gooker winner was back and ready for more in 2019, giving us not only bad matches, but bizarre ones as well, such as Braun Strohman vs. Tyson Fury and Brock Lesnar battling Cain Velasquez. On the "plus" side, we also got the first WWE women's match in the country, as Lacey Evans took on Natalya Neidhart. Sure, both women smiled the whole time and were covered nearly from head to toe, but well, I guess that was a win of some sort. What was decidedly NOT a win was the fact the crew was stuck (or reportedly more or less held hostage) at the airport and couldn't leave for over a day following the show. A show which honestly sucked. Can Crown Jewel win two in a row?
---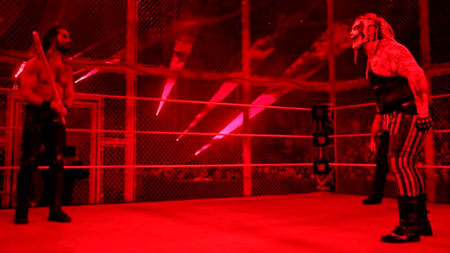 Bray vs Seth HIAC
Hell in a Cell has served as the final bout in many timeless feuds in WWE history. Who could forget Mick Foley and Undertaker going at it in one of the truly legendary moments in company history? Well, take all that goodness and throw it out the window, because in 2019 we saw Seth Rollins get into the cell with Bray Wyatt. Well, actually we had a hard time SEEING anything at all, as the entire encounter took place in red light that made it nearly impossible to follow. Not that it mattered, because we wound up with a no contest as the finish.
Yes, a no contest in HELL IN A CELL.
It may also be no contest to see this walk away with the Gooker Award!
---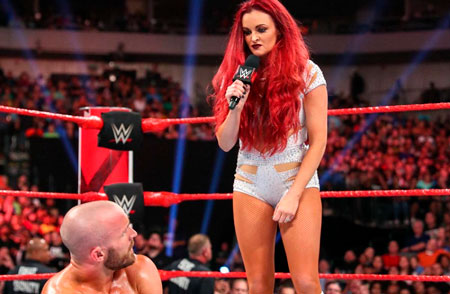 Maria and Mike Kanelis
So let me see if I have this right: Maria and Mike Kanellis both wind up seeing half million dollar annual deals with WWE, despite the fact that neither are regularly used. Following this, Maria discovers she is pregnant. Following THAT, the WWE storyline has Maria telling the world Mike isn't the child's father at all and is nothing but a total loser. Sounds like someone in creative has issues, doesn't it?
---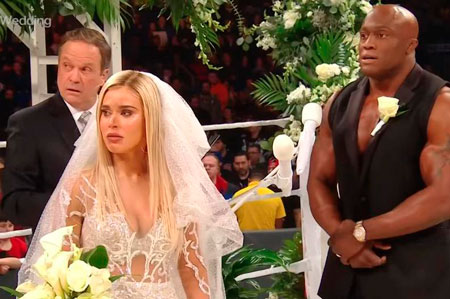 Rusev – Lana – Lashley
If the above nominee didn't have you believing that, then this one should remove all doubt. So real life husband and wife Lana and Rusev are thrown into an arc where Bobby Lashley swoops in and lures the Ravishing Russian into his bedroom. Each week the story makes less sense, culminating in a wedding on the final Raw of the decade wherein Liv Morgan of all people emerges and claims she and Lana had a lesbian love affair. This despite the fact that a similar storyline had been pitched to WWE creative by Sonya Deville (an actual lesbian) and was shot down due to it being too controversial.
All I can say, Sonya, is you should probably be thankful – with WWE at the helm of such a story for you, you may have just avoided becoming a Gooker winner.
---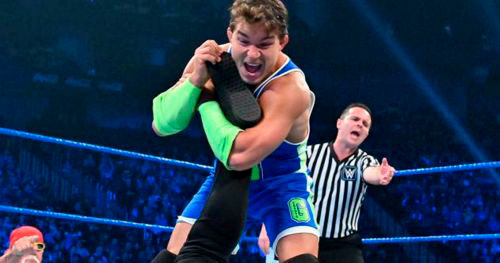 Shorty G
An Olympic wrestler goes to WWE and becomes one of its biggest stars, winning multiple world titles and becoming a legend in the process. That's what happened with Kurt Angle. Not so much with Chad Gable. Despite being an excellent technician, the company instead decides to have him lose to nearly everyone and then mock his height, dubbing him, and I am not making this up, SHORTY G. Want to know why this company has never had a break out star since John Cena? How they handled this guy would be a perfect example.
---
And there you have it, kids! A whole lotta horrible…but only one can be our feather flocked champion. Who will it be?
YOU DECIDE!
Voting ends January 11, 2020, so get to clickin'!