According to this ad for the June issue of WWE Kids Magazine, the magazine comes with a set of WWE Summer Vacation postcards!
I'm picturing 76 year old Mildred Abraham of Jacksonville, Florida…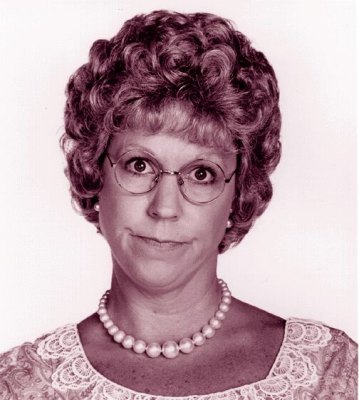 (For illustrative purposes, the part of Mildred will be played by Vicki Lawrence as Thelma "Mama" Harper).
…shuffling down to her mailbox, and opening it up to find a John Cena postcard.
Utterly confused and bewildered, she turns it over to find the following message scrawled on it in barely legible handwriting:
Daer Grandma,

Having fun in Californya.

You can't C me!!!!!!!

Love,
Timmy.