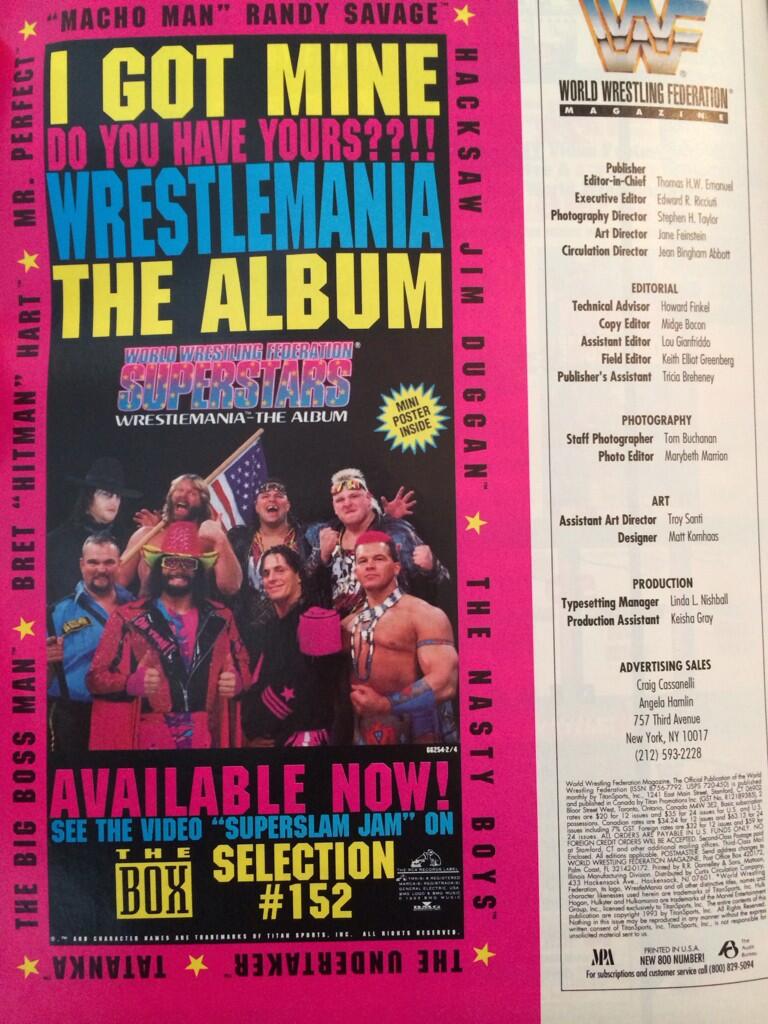 From the October 1993 issue of WF Magazine, here's an ad for WrsetleMania: The Album.
I'm posting this for that line of text: "See The Video "SuperSlam Jam" on The Box Selection #152".
The Box was a Music Video On Demand channel where you could pay anywhere from $.99 to $3.99 to see a music video up to 20 minutes after you ordered it online or by telephone.
This is what you had to do before YouTube if you wanted to see a video on demand, kids!
This WWF Magazine ad comes courtesy of @WWFMagArchive on Twitter.