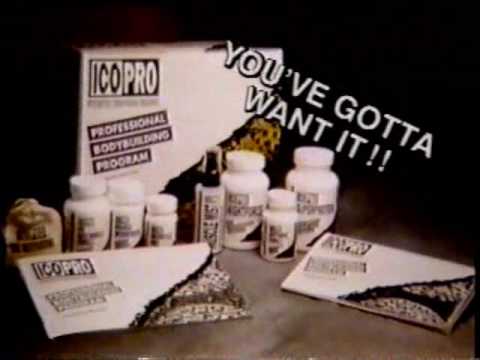 This is the bodybuilding supplement system Vince invested in during the last year of the WBF and soon after the WBF failed called IcoPro.
Since the WWF was target to 12 year olds at the time, I'm not sure who they thought would be watching that needed this stuff…
Ads ran for it incessantly in 1993.
Apparently it sucked, and didn't work.