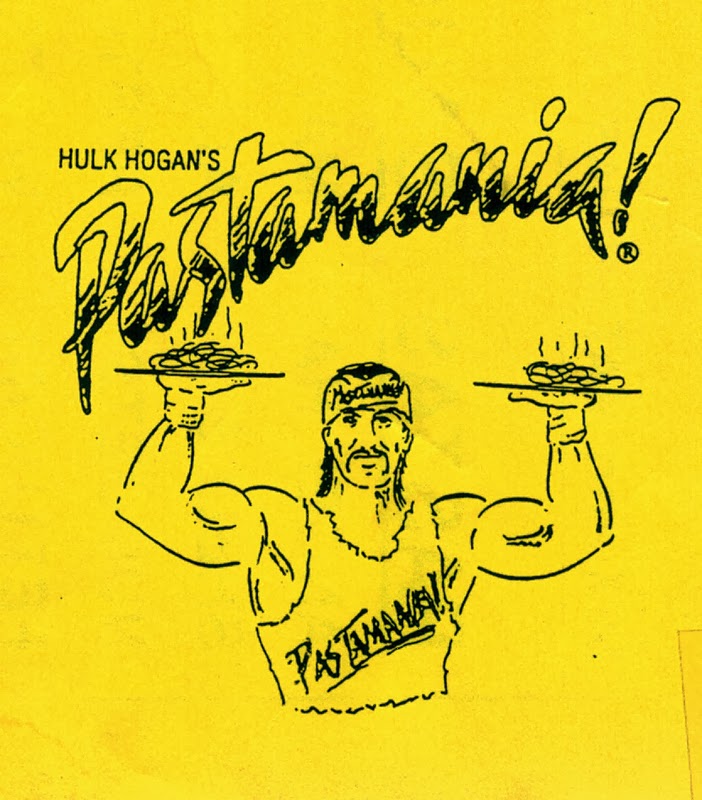 Crapper Gene Marsh (who is not mean, so far as I am aware) writes:
I don't know if you guys have featured this before, butsome recently found a menu from the grand opening of Hulk Hogan's Pastamania!
Oh wow!
We've coveredthe Grand Opening of Hulk Hogan's Pastamania before.
Let's take a look inside and take a gander at the menu, shall we?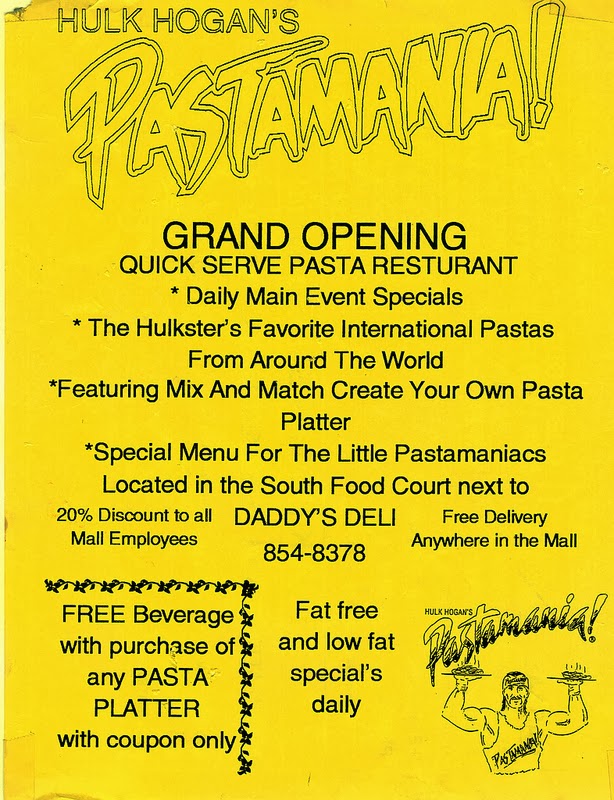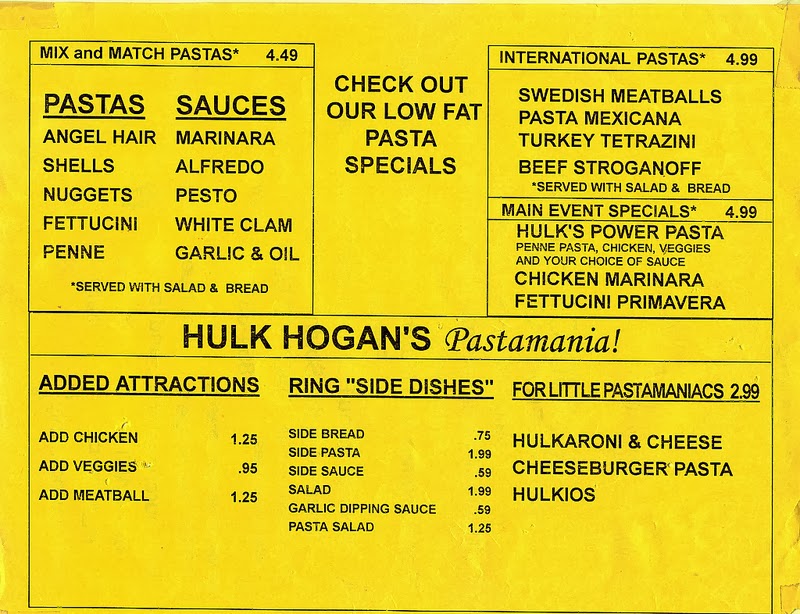 You know Crappers; there is nothing I love more than good quality Italian pasta in a freshly-made delicious sauce…
And I'm guessing this stuff was very much not that…
Apparently all the pasta was about as good as Chef Boyardee canned pasta. I'm guessing it was all microwaved and the sauces were pre-made.
I'm not surprised it only lasted a few months.
Hulk seems to havenot learned his lesson from this business venture…
Did any of you Crappers get to eat at Pastamania? Share your experience in the comments below!