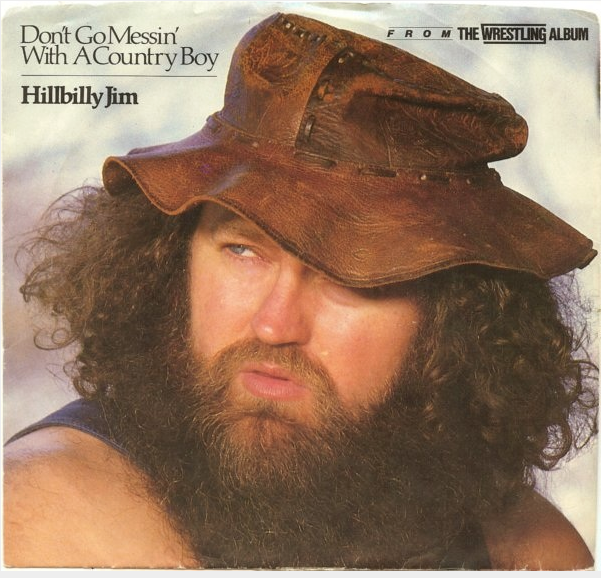 Here's the single for Hillbilly Jim's classic song from The Wrestling Album "Don't Go Messin' With A Country Boy".
I like the reflective, content look on Jim's face on the picture sleeve.
He's probably content because he just got done having a grueling, exhausting wrestling match with his trusty hound dog Bubba on a soiled mattress.
(eww….).
AManAmongMen.com! I bet that URL… is probably taken.
And I don't want to know what might be on that site…
Anyway, the B-Side to this masterpiece was Captain Lou Albano's History Of Music.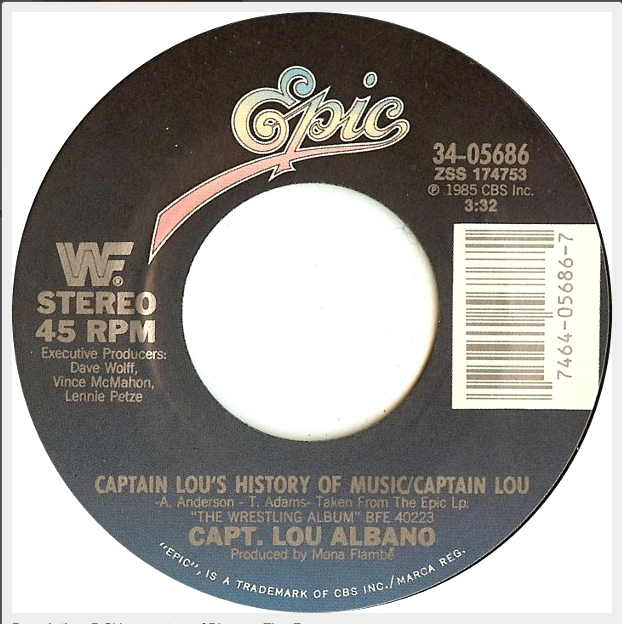 As a bonus, here's Hillbilly Jim singing (well, lip-syncing) the song at the 1986 Slammy Awards:
Eat your heart out, Toby Keith!