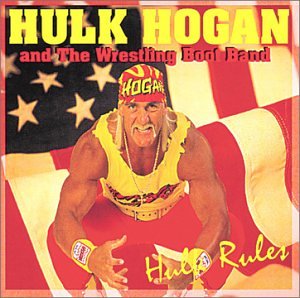 You Crappers should know about Hulk Hogan's fantastic, timeless album "Hulk Rules".
Trust me when I tell you it's a good album- I own it and listen to it every day!
(Well, okay more like once every 3 months.. but it's still awesome).
Anyway, it features songs like this touching tribute to… some kid who died… called "Hulkster In Heaven":
Now you can get a brand-spankin' new copy on CD thru HighSpots on Amazon Marketplace for under $5 (plus shipping).
Or you can get it on cassette for just a penny! It will be the coolest thing you've put in your Walkman in years!
Just click on "New", and you should see it listed from HighSpots at the very top because they have it the cheapest.
It's a great deal… so help out a great Deal: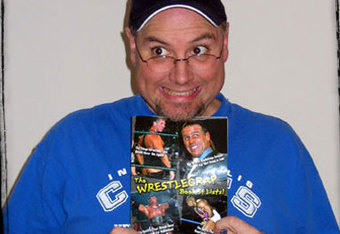 ..and buy a copy (or two, or three- makes for a great Birthday or Christmas gift!) today!
You not only get a great album that's sure to be better than those lousy K-Tel record (remember K-tel, kids?) but you'll also be helping fund this here fine website in the process! Everybody wins!
(By the way, WrestleCrap has no affiliation with HighSpots (they just happen to have it at a very cheap price and I recommend them because I've ordered from them) but we do get a kickback if you buy the album or anything else through that Amazon link).