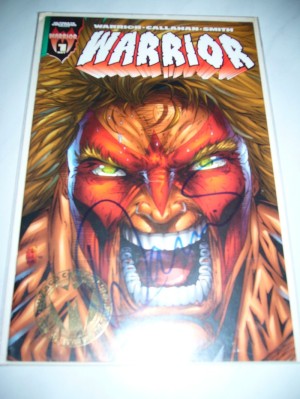 This week I have something a little different for you. Consider this my early Christmas gift to you all!
I have something absolutely jam-packed with Destrucity for you to Foke on!
Longtime readers will know that R.D has already inducted one of The Ultimate Warrior's "WARRIOR" comic books, but that is only the tip of the crazy iceberg, my friends.
I present to you Spoony and Linkara reviewing all of The Ultimate Warrior's "WARRIOR" comics in their own unique and very funny way for Linkara's "Atop The Fourth Wall" comic book review series.
Here are the direct links to their reviews: Warrior #1, Warrior #2 and #3 (both are reviewed in the same video) and finally, Warrior #4.
It really is astonishing. It's as if The Warrior set out to purposely make the comic books as confusing and as difficult to read as humanly possible.
Oh, and as a bonus, here's Linkara's solo review of the "Ultimate Warrior's Workout" comic book which has much better artwork because it was produced by a "real" comic book publisher who had actual talented artists, but the story is just as silly. Watch the video review and see for yourself.