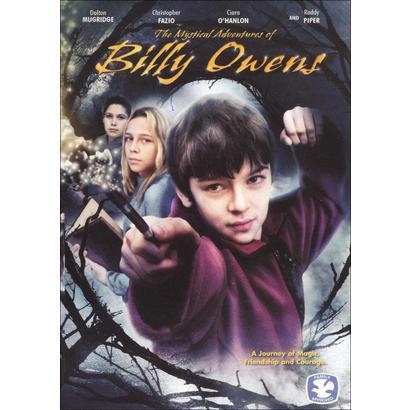 Today I have something a little different to share with you; my Crapper comrades! It's not from YouTube.
Meet Allison (Formerly Known As Obscurus Lupa). She's the former hostess of Obscurus Lupa Presents, and current hostess of a new show called Movie Nights.
Lupa has reviewed two movies in particular which I want to direct your attention towards.
They are:
 The Mystical Adventures of Billy Owens
 and its sequel
Billy Owens and the Secret of the Runes
Both movies are really little more than cheap knockoffs of the Harry Potter book/film series. The second movie is a little more original, but not by much.
Of interest to Crappers, both movies feature the lovable, over-acting "Rowdy" Roddy Piper in a role very similar to Harry Potter's Rubeus Hagrid (note that there are some Harry Potter series spoilers in that Hagrid link).
Hot Rod really is the best thing in both movies, but that might be because everyone and everything else is so horrible. He's the only one making any kind of effort and he seems to be having a lot of fun.