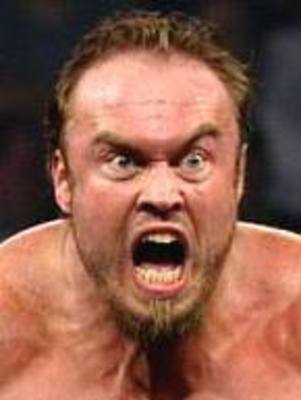 A rare tape was recently uncovered in a tattered cardboard box deep within the bowels of the WWE warehouse featuring the song that WWE had originally intended to use as Gene Snitky's theme music to best portray his intense, unique character.
The song was deemed too intense and heavy to use on WWE TV as WWE officials feared it may upset small children and women.
If you think you can handle it…
(WARNING: KEEP SMALL CHILDREN OUT OF THE ROOM!)
…then you can hear the song they originally intended to use for Gene right here.