Sometimes, some things are just so amazing that I just can't add anything to them and have to let you Crappers watch. 
This is one of those times.
P.S- Hi Wayne from The Wonder Years! That's a totally bitchin' mullet, dude.
Who else could rock a mullet like that?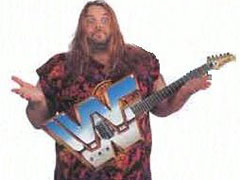 Yeah, I don't know either dude… Certainly not you.