Crapper Drew Bladd writes:
I remember Bobby Heenan hyping the debut of Narcissus in the weeks leading up to the 1993 Royal Rumble but I've only recently read that the original name for the Lex Luger played character was "Narcissus."

Perhaps someone convinced McMahon that Lex Luger was already a well known wrestler.
But, then again, perhaps somebody realized what a hard time Heenan had saying the word "Narcissus."
Ha! Yeah, good call! That, and "Narcissus" is just kind of a stupid nickname.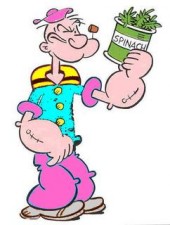 "Lex Luger? Isn't he that fella that was all muscly and oiled-up and poised in front of that mirror? Ooo, I'd love to receive his Total Package in my Poop Deck! UG-GUG-GUG-GUG!"
Get outta here, Gay Popeye!!!!