Crapper Paul R. from Spook Central: The Ghostbusters Companion submitted this 1987 NWA Home Video commercial and writes:
A pretty great compilation of NWA video ads including The Jim Crocket Cup, Great American Bash 1986, Great American Bash '87,Starcade: Chi Town Heat, and The Danger Zone.

Oh and if you order now you'll get a limited edition 1988 Men of the Dangerzone Swimsuit calender! Available on VHS and Betamax!
You have to give them credit; the NWA put together some pretty creative, well done promotional videos for their home video releases. They did a better job of it than the WWF did at the time.
Hey, wait a minute! They offered a swimsuit calendar featuring mostly the male wrestlers to an audience who was made up almost entirely of men?!
Why not just use Missy Hyatt for all 12 months? What demographic were they trying to sell that calendar to, exactly?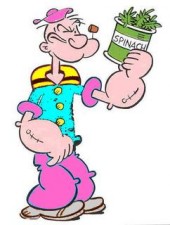 "The first couple of months' pages kind of stuck together after I had the calendar for a few weeks if you know what I mean… That "Gorgeous" Jimmy Garvin sure had the right nickname! He could pin ol' Gay Popeye any night! Ug-gug-gug!"
GET OUTTA HERE, GAY POPEYE!