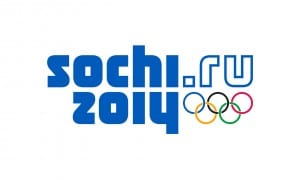 Dick Ebersol, senior adviser for NBC's Olympic coverage and long-time friend of WWE Chairman Vince McMahon, has recently issued a memo outlining new rules for the Sochi 2014 announcers. The goal is to separate the Olympics as a genre distinct from "sports," a term loaded with negative connotations of coarse players, rowdy fans, gambling, and sweat.
Announcers are now to conform to the following guidelines:
-Never refer to the prizes for 1st, 2nd, and 3rd place as "medals," nor claim that athletes are "going for the gold" or any other phrase that implies the prizes are physical objects. Announcers may only refer to 1st, 2nd, or 3rd place championships or titles, which just happen to be represented by a circle made of precious metal hung around the champion's neck.
-Never refer to Olympic events by their specific name. For instance, those events in which one or two athletes wearing blades on their feet glide around a rink for artistic purposes shall never be called, "skating" or "figure skating." Participants in those events shall likewise never be called, "skaters" or "figure skaters." The further from the audience's mind the idea that they are watching skating or hockey or skiing, the better. An acceptable line of commentary would be as follows: "These Olympic superstars are engaging in some great in-rink competition."
-Never refer to an event as a "sport," but as a business or an industry. Example: "Shaun White is one of the greatest Olympians in the history of this industry."
-Never refer to athletes' accomplishments outside of the Olympic Games, such as the X-Games or NHL.
-Viewers have short memories, and it is the network's goal to control the narrative of events in order to build the most interest among viewers (regardless of minor factual inconsistencies). As long as viewers are excited that the U.S. bobsledding team could become the first team in history to win in back-to-back Olympics, whether or not that statistic is based on anything resembling reality is beside the point. Olympic moments should not be ruined by a nerdy announcer thumbing through a dusty history book (or Wikipedia page). Therefore, keep references to Olympic records predating Nagano 1998 to a minimum. Whenever an announcer slips up and acknowledges an event occurring before that date, the lead announcer should immediately chastise him on-air for being out of touch. There are two exceptions to this rule:
-Refer to the Miracle on Ice at the announcers' discretion, but always imply or directly state that the United States's victory over the USSR was in the finals and not the semi-finals, and that the upset victory single-handedly turned around the Cold War in America's favor.
-Whenever possible, link the modern Olympics to the ancient Greek games, glossing over any milennia-long breaks in continuity. Do not, for instance, note the total lack of winter events in the ancient Olympics. Instead, note that the first-place winner of a particular Olympic event now holds the same title once won by Herakles, Theagenes of Thasos, and Nero.
With these guidelines, Ebersol is certain that this year's Olympics will be the most socially active ever, as well as the highest-rated in television history (unless the audience has the wrong tastes or opinions).