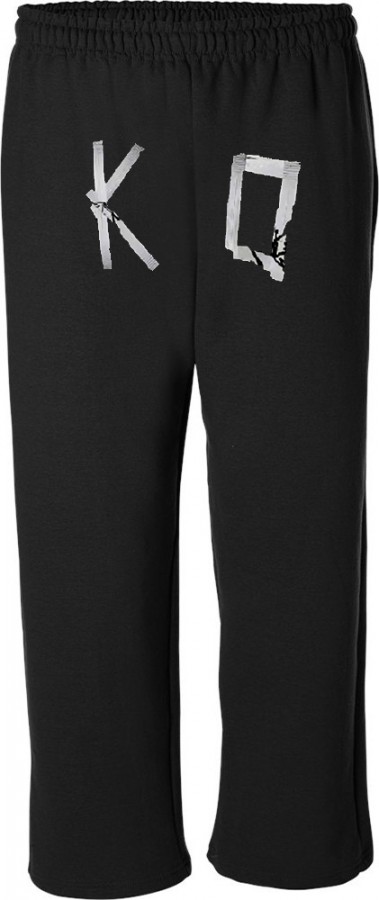 Youngstown, OH – In what was originally supposed to be a knock on his weight, the Official Kevin Owens sweatpants have become WWE's best-selling merchandise item of all time.
The sweatpants were designed by WWE television producer Kevin Dunn as a not-so-veiled shot as Owens's body. While it is widely known that Vince McMahon prefers his wrestlers as very tall and very muscular, Owens has managed to gain support from the audience through his hard work and natural charisma. This breakthrough was not appreciated by Dunn.
"He's just so yucky!" said a frustrated Dunn. "Gross! Gross! Gross! He just doesn't look good on TV and that's what matters when producing a sports entertainment program. Those sweatpants were supposed to make him feel bad, not good!"
Fan responses to the sweatpants have been universally positive. The WWE online shop has already sold out of their fifth run of the sweatpants and a wait-list for the next round reaching into the hundreds. Adjusting for inflation, the pants have already passed Steve Austin's "Austin 3:16" shirt, Hulk Hogan's #1 foam-finger, and Yamaguichi-San's salami slicer.
"Now I gots me somethin' to wear when I goes to the Wal-Mart," said 42 year-old Petal, Mississippi native Coralee Dumpkin.
"I'm just waiting for my order to arrive. I'm going to wear the shit out of them," said preschool teacher Amanda Rubin.
"Usually the crotch wears out on my sweatpants real fast, but these seem to be holding up," said professional gamer Jimmy St. Croix.
"I've never been more comfortable in my life," said internet commenter B. Strowman.
The success of the sweatpants has already made it on to live shows as crowds have begun chanting "Comfy Owens Comfy" and "Lounge Owens Lounge" during matches.