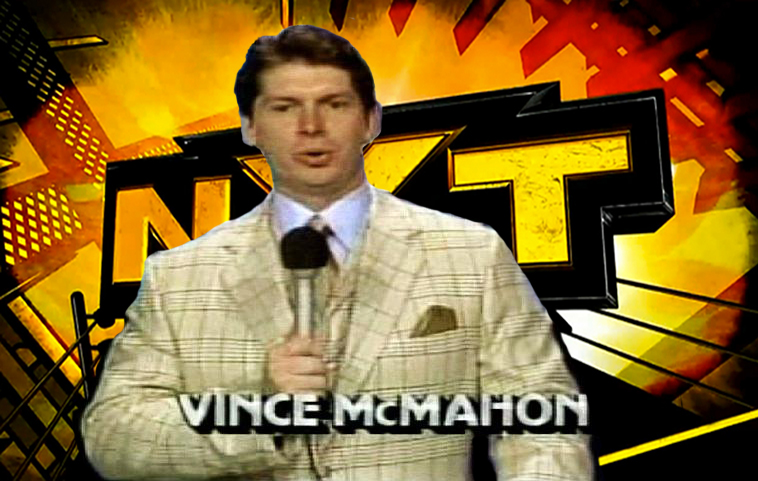 Winter Park, FL – Much like in the 1980's, WWE CEO Vince McMahon has spent large amounts of time, effort, and money plucking the best wrestlers from NXT and bringing them to WWE. The raid of talent became most apparent this past Monday on Raw with the defection of NXT stars Charlotte, Sasha Banks, and Becky Lynch.
According to the Wrestling Observer newsletter, NXT taping were in chaos the following Tuesday the surprise appearances. The event, dubbed "Black Monday" by NXT fans has left the upstart NXT in shambles, leading many to speculate that it may close it's doors soon.
NXT leader Triple H was seen flustered and disheveled trying to put together a card for the night's tapings. In a cramped and dirty office, Triple H furiously wrote out a lineup only to have to cross out many names after realizing that they had left for the WWE.
With rumors swirling that both Sami Zayn and Bayley were both being courted by McMahon, Triple H tried to rally the rapidly dwindling locker room. With sweat stains appearing on his collar, back, and armpits, he delivered his state of NXT.
"I know this has been a tough time for all of us," said Triple H, his eyes red from crying. "We're just a small mom-and-pop wrestling company, but we've always strived to put out the best shows. I know that we can keep things going because I believe in each and every one of you. This won't be easy. We're going to have to make some changes to save money. We'll be doing a series of shows at the Winter Park Rec Center next month followed by some weekday shows at the Brevard County Manatees minor league baseball stadium."
"We've also got some ideas for reviving our concept," continued the noticeably tired Triple H. "We will be implementing the NXT Team Challenge Series. All wrestlers will be split into three teams: One led by Mojo Rawley, one by Baron Corbin, and one by Tyler Breeze. There will be a point system in place and the winning team will win the 'Big Prize'. Keep doing what you're doing. We'll get through this. I just want you all to know that I love you all very much," said Triple H as he took the time to hug each member of the locker room.
Vince McMahon had no comment on the events of "Black Monday" but was seen laughing and swimming in a pile of gold coins ala Scrooge McDuck.