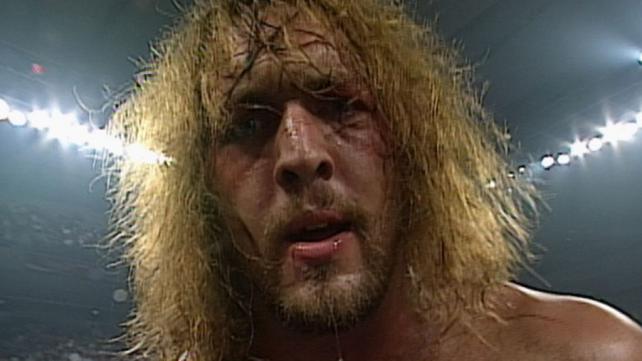 Tampa, FL – Following the firing of The Big Show, WWE has signed former WCW Heavyweight Champion and nWo member The Giant. Stephanie McMahon introduced the late 90's star at a press conference near his home in Tampa.
"After we got rid of that dead weight Big Show, the WWE was in desperate for a big man," said Stephanie McMahon. "I went through my dad's Rolodex of former wrestlers and picked out a whole bunch that have worked for us in the past. Unfortunately, a lot of them have either, um, passed on or said no, so I had to dig deeper. I had my assistant writers and interns stay up all night going through the archives. I'm happy to say we've found our giant. Or to be more precise, The Giant!"
"I'm just happy to be back in the world of professional wrestling," said the noticeably doughier Giant.
"After I, uh, retired from the WCW in 1999, I quietly settled down, started a family and totally haven't been wrestling at all. The WWE has always has always treated their big men well, whether it was Akeem or Giant Gonzales or Nathan Jones or Matt Morgan. And of course, we can't forget my father, Andre the Giant," said The Giant, his eyes shifting quickly from side to side.
"It was a no-brainer to get The Giant on board," said McMahon. "We just loved The Giant's feuds with Loch Ness, Sting, and Kevin Nash and his work rate is just impressive. How often do you see a big man throw drop kicks and jump off the top rope? The Giant can still do all of that and more!"
The Giant laughed uncomfortably as he fixed the obvious long-hair wig on top of his head.
"Well, I'll do my best," said the Giant, stroking his goatee. "And if that big nasty knucklehead Big Show tries to go all insano on Triple H again, he's going going to get hit with the WM…uh, I mean big punchy thing to the face!"