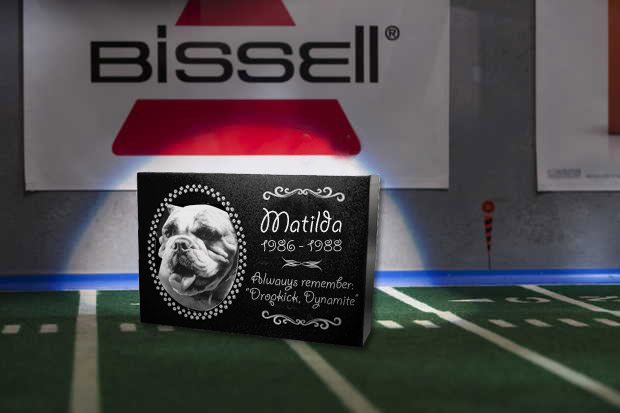 With the Super Bowl just hours away, rumors have begun circulating that Vince McMahon had plans to once again compete with a league of his own. We've learned that while this is in fact true, information has come about that suggests there were no plans to rekindle the XFL. What the company had in mind was something far more family friendly.
At least initially.
An internal memo procured from a dumpster behind Titan Towers documents plans the company had to take on the second most popular bowl taking place today, Animal Planet's Puppy Bowl. The memo notes the success the network has had in marketing the annual spectacle, and how WWE could one-up the presentation. "The Puppy Bowl is boring," the memo notes. "All they do is play. Where is the action? Drama? We can definitely do this better."
The next bit of information included a call sheet for the filming of said program, with such names as: Damien, Frankie, George, Matilda, and various other animals that have been associated with wrestlers in the past. What is most interesting is a hand-written scrawl at the bottom on the sheet in red ink noting "If they're dead, find replacements. Seriously, is anyone going to call us and say 'that's not the original Winston'?"
It would seem that the idea, however, was rapidly put to a halt following a trial run of the show in the basement of Titan Tower, as PETA wound up with footage of the event courtesy of an unidentified WWE employee. PETA spokesperson Roger Merriweather stated, "We couldn't believe what we were seeing. It was a violent exploitation of animals, some of which were obviously under the influence of performance enhancing stimulants. There was also a crazy old man in a crown screaming 'puppies' constantly at the top of his lungs."
WWE reportedly shelved the idea permanently when PETA noted they used the same law firm as the World Wildlife Foundation.