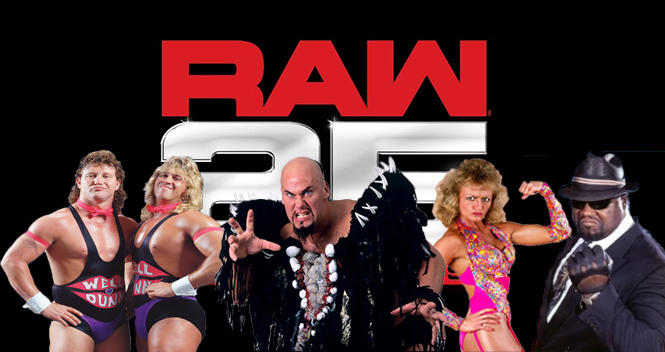 Brooklyn, NY – After a sudden outbreak of the flu affecting most of the guest stars set to appear at the Monday Night Raw 25th Anniversary, WWE officials have been working nonstop to find replacements.
"Everybody is sick," said Stephanie McMahon. "Stone Cold Steve Austin, Trish Stratus, JR, Ric Flair, Undertaker, Shawn Michaels. All of them bed-ridden and feverish and snotty. Gross."
The cancellation of the top stars led to even more cancellations from others.
"No Stone Cold? No Flair? No Fink," said Hall Of Fame announcer Howard Finkel as he drove away from WWE Headquarters on a Harley Davidson.
"We tried to get people to stay by mentioning some of the other stars appearing, but that just made things worse. Just mentioning JBL caused 4 or 5 people to cancel," said Triple H. "Haku threatened to take my eye out."
Several high-ranking members of the front office, including Vince McMahon himself, have been reaching out to any former roster members to see if they can make an appearance.
"I had to dust off the old Rolodex and make some calls myself," said McMahon. "I even had my secretary bring me one of those new-fangled cordless telephones and hold it up to my ear while I pumped some iron. Any minute not improving yourself is a minute wasted," said the 72-year old.
As of this morning, former stars set to appear now include Well Dunn, Heidi Lee Morgan, Beau Beverly, Mr. Hughes, Adam Bomb, and Damian Demento.
"Vince McMahon has done it again!" bragged Vince McMahon, while flexing in a mirror being held by Kevin Dunn.
"You sure did, Vince! And you didn't even have to use me in the main event like we talked about. Maybe at Raw 50th!" said Dunn. "Can I at least team up with my cousins in Well Dunn?"
"Yeah. Maybe," said McMahon with a mixture of laughter and terror. "Maybe, little buddy."