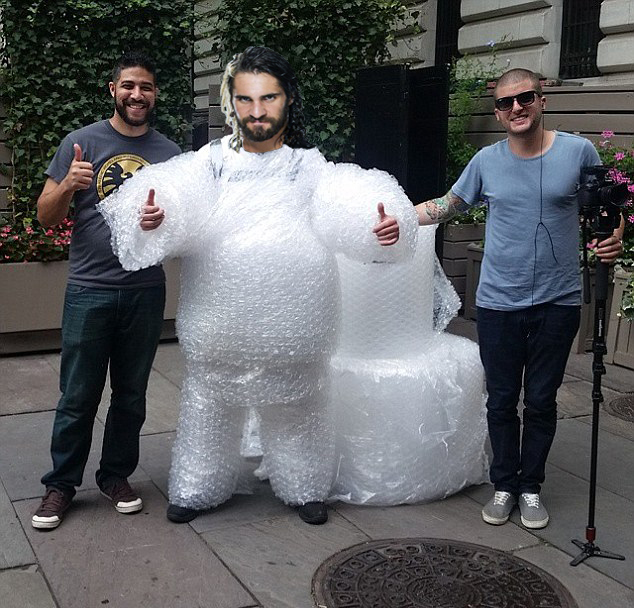 Los Angeles, CA – WWE officials have taken the proactive measure of wrapping WWE Superstar Seth Rollins in protective packing bubbles before every match.
The controversial decision was made after Rollins had to receive stitches on his face after last night's Monday Night Raw.
"It's for his own safety as well as the financial safety of the company," said Triple H. "Seth is a high-impact wrestler and he's already suffered some serious injuries. We just can't take that risk. I mean, we just unveiled the WWE 2K18 cover with his face on it! What is that going to mean for sales if he's out 10 months with a broken whatever."
"Lazy millennials," continued Triple H. "They just want to sit in their hotel rooms and play video games and eat kale. Not like back in my day. We'd drink and eat red meat and never, ever get hurt. Guess we just have to protect them like the spoiled babies they are."
Over the weekend, Rollins was seen wearing the packing bubbles during matches. The normally high-energy Rollins spent most of the time awkwardly waddling around the ring.
Fans in attendance said that Rollins appeared to be struggling with movement and was visibly upset when his opponents kept popping the bubbles.