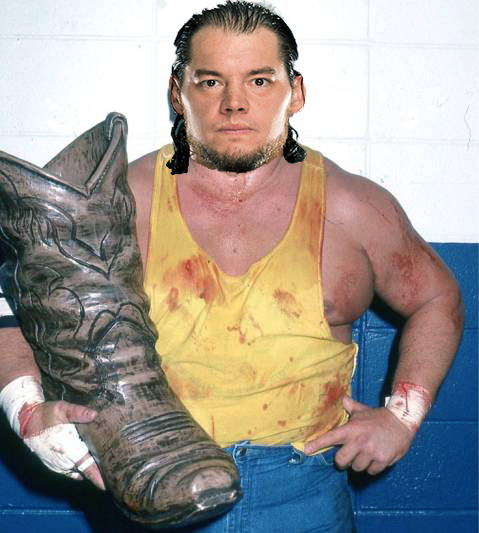 Uniondale, NY – After receiving a largely positive response for bringing back NWA/WCW's event Starrcade, WWE has announced that they will also be bringing back the Bunkhouse Stampede.
The Bunkhouse Stampede, which began in 1985, was a battle royal held by the NWA that often saw participants wearing cowboy boots and street clothes. Wrestling legend Dusty Rhodes won the event five years in a row.
"I couldn't believe the response to bringing back Starrcade," said Vince McMahon. "Nobody was clamoring for Capitol Punishment or Over The Limit to come back and those were beloved WWE events. It's just a name, isn't it? I mean, we created a new event just so I could hear Michael Cole say 'balls' over and over again. Well, we're going to give the WWE Universe what they want and clearly, they want dumb, hick wrasslin' and that's what we'll give to them."
Participants have been instructed to wear cowboy boots, hats, overalls, and to either be chewing straw or tobacco.
"I want this thing to be just like how I imagine the South," said McMahon to several participants. "I want you all to be gross and covered in dirt. I want you to stink like week-old pig slop! Do a jig! Drink moonshine from a jug! Tell the crowd you sleep with your sister! You know, real Southern stuff! Yee-haw!"
Things became incredibly awkward after McMahon saw Shinsuke Nakamura in a cowboy hat and said, "Looking good, Jimmy Wang Yang!"
Many believe that Baron Corbin will win the Bunkhouse Stampede just so he will be forced to carry around a ceremonial giant boot for the rest of the year.