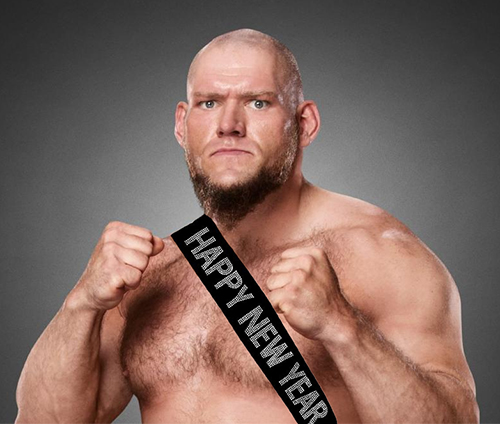 Orlando, FL – WWE CEO Vince McMahon has taken on NXT Superstar Lars Sullivan as a personal project with a time-honored gimmick.
"With the McMahon family coming back on Raw and Smackdown, some plans were pushed to the side," explained McMahon. "Unfortunately, some of those plans included Lars Sullivan. I felt bad for letting him down, but I came up with a great opportunity for him. Something really spectacular!"
Many fans and reporters believed that Sullivan would be brought up as a traditional "monster heel" McMahon has opted for something different.
"Big Show getting on in years and not returning my phone calls, so we need a new New Years Baby!" declared McMahon. "Who better to do that than a Lars Sullivan? He's big, bald, and beautiful. He's perfect to humiliate…I mean, to ring in the New Year!"
McMahon has gone to great lengths recently to get Sullivan to wear the traditional New Year's Baby diaper and sash. This past week McMahon chased the Superstar through the performance center with the costume. He was also seen hiding in Sullivan's locker, ready to burst out and force the costume on to his body.
While some consider this to be stalking, McMahon describes it as nothing more than "simple enthusiasm to see a grown man dress like a baby! Now that is comedy! HAHAHAHA!"