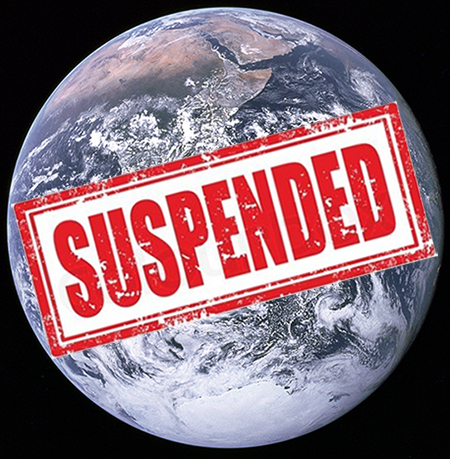 Stamford, CT – After several high profile suspensions, WWE CEO Vince McMahon has declared that literally everyone on planet Earth has been suspended for 30 days.
Many within the company have been of edge ever since the suspensions for stars like Alberto Del Rio and Paige were announced. Their fears were realized when an incensed McMahon rampaged through the backstage area after last week's Smackdown. McMahon suspended the entire locker room, including all agents, bookers, and writers.
"I was just wrapping up some chords after the show when Mr. McMahon grabbed my camera, smashed it on the floor and screamed that I was suspended," said veteran cameraman Sylvester Garcia. "I don't even know what for."
"We were closing down the snack bar like we do after every event and Vince McMahon showed up," said Concessions Manager Wilma Ronson. "I was going to ask him for a picture when he reached over the counter, grabbed a handful of popcorn, shoved it in his mouth and shouted 'You're all suspended!' It was weird because we're not WWE employees."
McMahon, drunk on his own power and a bottle of peppermint Schnapps, stumbled through the streets, telling anyone who passed by that they were suspended. Authorities has to be called when McMahon got into a fight with the drive-thru menu at McDonald's.
"I want a McD.L.T.!" screamed McMahon as the police escorted him to a waiting limo. "That's it, McDonald's! You've made the list! You're suspended too! The whole world is suspended!"
At home, tears began to well McMahon's tired eyes until he suspended them as well. He then laid his head on the pillow and suspended the act of being awake for six hours.