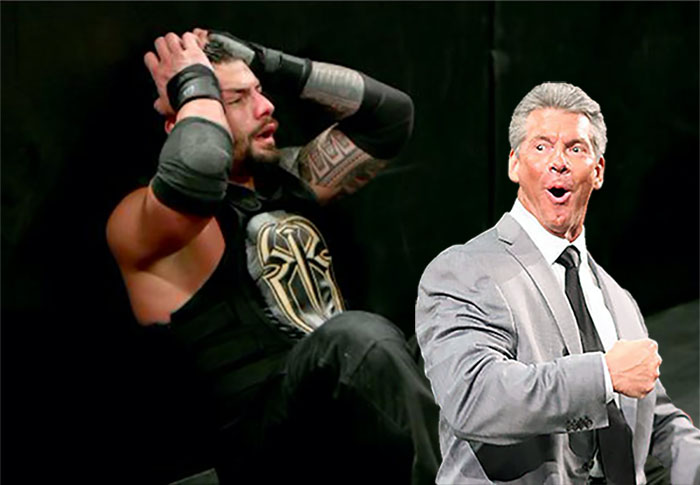 San Antonio, TX – While most of the wrestling world was talking about Randy Orton's surprise win at the Royal Rumble, WWE CEO Vince McMahon was focusing on the incredible way that Roman Reigns took his elimination.
"Highlight of the entire night," said McMahon while talking about an event that included appearances from The Undertaker, Brock Lesnar, Goldberg, and Tye Dillinger. "Yeah, there was some other okay stuff and some flippy crap from the cruiserweights, but we all know Roman's moment was the best. No one gets eliminated like he does!"
Multiple people backstage reported McMahon carrying on about how Reigns majesty soared over the top rope and crashed beautifully to the floor. "Like mighty Icarus flying too close to the sun!" relayed one member of the creative team on the condition of anonymity.
"By the time I got behind the curtain, Mr. McMahon was already gone," said Royal Rumble winner Orton. "I wish he looked at me the way he looks at Roman."
"That kid is magnificent," said McMahon before getting into bed. "That long, flowing hair. Those beautiful blue eyes. His taut, rippling, good-Dad muscles. Mmm! Can't wait to declare him the number one contender 3 weeks before Wrestlemania!"