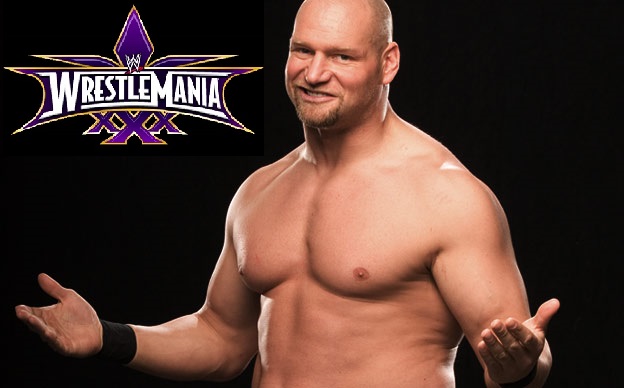 Wichita Falls, TX – Former WWE Superstar Val Venis has been traveling from Los Angeles to New Orleans under the assumption that he will be taking part in Wrestlemania XXX.
"The Big Valbolski is locked, cocked, and ready to rock all the fine females in New Orleans," said Venis as he hitchhiked to New Orleans down Route 82 in nothing but a towel. "Y'know, Louisiana is know as 'The Pelican State…well, I uh…um…" stammered Venis, trying to think of a sexual innuendo joke to make. "No, wait, wait. I got a better one. Louisiana is 'The Bayou State'. Well, when I get to Wrestlemania XXX, it'll be the Lay-you State. Pretty good, right?"
Venis, unaware that the three X's in this year's Wrestlemania are Roman numerals for 30, continued.
"It's been a while, but I've been keeping busy since I last left WWE. I did some private homemade wrestling videos, so I'm not too rusty. I even challenged Konnan for the Chula Vista Apartments title a while back. These past few months I've been tag teaming with Buff Bagwell in Las Vegas if you know what I mean!"
Venis then thrusted in the general direction of oncoming traffic, drawing beeps and horrified looks from motorists.
"We went by a few different names for different 'services': The New Rock-hers, Buff And Stuff, The Dynamic Chodes, The Smoking Bunns, The Twin Towers, The Filthier Animals, The Headgrowers, Colossal Erection, Rated-RKHo, The Nude World Order, Stars and Strippers, The Killer Peens, The Nastiest Boys, D-Generation Sex, The Four Whoresmen, The Legion of Poon, Natural Porn Thrillers, The Hard-ys, The Bush-Whackers, U.S. Sexpress, The Rocks In Socks Connection, The Mega Plowers, The Hard Foundation, The Foreign Region, and Guy En Tai. That, uh, last one costs extra."
As Venis traveled down the road, he reflected on the upcoming event, sticking his thumb out for a ride with one hand, and holding up his towel with the other.
"I mean, yeah, the office hasn't called me or anything, but come on. The WWE needs a big dose of Vitamin V and I'm just the man to unload on them. It's Wrestlemania XXX. Who else are they going to have?"
Venis thought for a minute as a three-trailer Wal-Mart truck roared past him, kicking up gravel. "Well, I guess Chyna would work too."