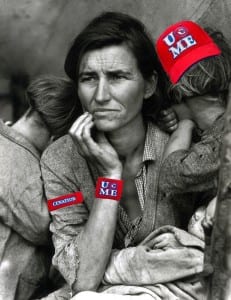 Cena Vista, AZ – Local residents in the small Arizona border town of Cena Vista have been patiently marking the days since their hero, WWE Superstar John Cena, overcame the odds.
Originally named Sierra Vista, the town unanimously voted to change their name to "Cena Vista" following Cena's United States Championship win at Wrestlemania XX. Several of the town's businesses have adopted several Cena-isms such as the "You Can't Pizza Me" restaurant, the "Hustle, Loyalty, Inspections" automotive garage, and the "Five Rooms Of Doom Motel". The town also changes their official flag every few months to match Cena's t-shirt colors.
While the town has enjoyed Cena's many triumphs and tragedies, Cena's recent string of losses and inability to overcome the odds have cast a shadow over the population. Business has been down and test scores at Cena Elementary are way down. The local town council has been updating the "Welcome To Cena Vista" to show how many days have passed since John Cena has done what he does best.
"People seem to be losing hope," said Cena Vista mayor John "Jack" Tonei. "Not that long ago, you couldn't walk 5 steps in town without someone saying 'You can't see me.' Now you can go an entire day before someone says "The champ is here!" We thought we were going to get out of this rut at Survivor Series, but everyone agreed that since John didn't get the pin, he didn't really overcome the odds."
The hopes of the townspeople are high going into Fastlane, but Mayor Tonei is urging caution.
"We all believe in John, but I want people to see the bigger picture. Rusev is one tough hombre. Plus, Wrestlemania is only a month away. No reason to believe John won't overcome the odds then too."