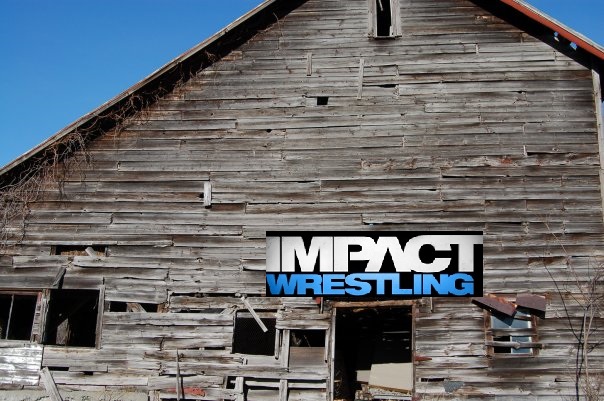 Littleton, WV – During an impromptu press conference, TNA Impact Wrestling president Dixie Carter announced that she has signed a new deal procuring a venue to house the wrestling promotion for the next three years.
"We loved the Impact Zone in Tampa, but it was just time to go," said Carter. "Universal Studios really helped us out, whether it was forcing park goers to watch our matches or giving us scraps of food at the end of the night. When we decided to take our matches out on the road, some said I was crazy. Some said I had absolutely no idea how to run anything, let alone a wrestling company. A few even said I couldn't draw a picture, let alone a dime. I'm happy to prove those naysayers wrong with our brand new facility right here in Littleton, West Virginia.
Littleton, a former town in West Virginia that was disincorporated in 2004, will serve as the new home and corporate base for TNA. According to the 2010 census, the area boasts a population of 198 and a per capita income of $6,036, the lowest in the state. The matches will take place in the barn of local farmer Jonah T. Hogwollop.
"Whelp, Ms. Dixie done came up to my trailer right over ch'ere and said she wanted to have her Impacty wrasslin' matches in my barn," said an overall-clad Hogwollop. "I wasn't using it fer nothin' so we worked out a fair deal. Every week Ms. Dixie gives me $20, a tin of Skoal Long Cut Peach Blend, and a dinner date with a wrassler of my choosin'. That Samoey Joey sure does look like a cuddler. Nice and squishy-like."
"We needed to go back to our roots and be with the common people," said the heiress of Panda Energy International. "We plan to bring the salt-of-the-earth folk here in Littleton our brand of wrestling that is sure to excite and entertain. Thanks to the hospitality of Mr. Hogwollop, I can't wait for you all to see the new Impact Barn!"
After crunching the numbers with TNA Chief Financial Officer Dean Broadhead, Carter plans to charge 2 bits a gander for the matches, 3 Eisenhowers for a bottle of King Cobra, and $35 for t-shirts.