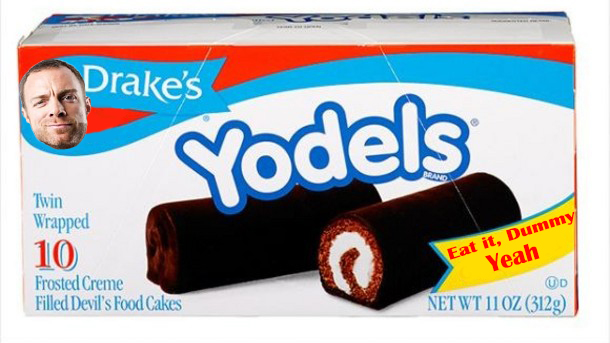 Bakersville, TN – TNA Impact Wrestling President Dixie Carter announced this morning that TNA will now be getting into the dessert and baked goods business.
"These past few months have been awful stressful and I needed to take my mind off things," said Carter from the kitchen of her new facility. "So I decided to start baking. It's real relaxing and when you're done, you get to enjoy your tummy treats! I'd make all sorts of treats and give them out to the locker room before shows. It was a real hit because all the boys kept talking about my sweet cakes.I figured more people would want to eat my goodies, so now we're opening up a dessert shop."
The shop, named Mama Dixie's Cakes And Sweet Buns, is located in Bakersville, Tennessee, next to the Dollar General and across the street from the Kum & Go gas station. Carter assures that she will not be using artificial enhancers and sweeteners in her products.
"Well, sugah, we use all natural ingredients like sugah, powdered sugah, brown sugah, cane sugah, vanilla bean-infused sugah, and cocoa." said Carter, her arms deep inside a bowl of dough.
"I'm not doing this all by my lonesome, though. I've got Bram making bran muffins, Jade stirring up the marmalade, and Earl Hebner is stuffing his face with semi-sweet chocolate. Hey, get outta there, Earl!" shouted Dixie. "Even Jeff Hardy is helping out. He clearly loves baking because his face is always covered with flour."
Mama Dixie's Cakes And Sweet Buns will be open 7 days a week except when it is closed on days whenever Impact is taping.
"Bring the family, ya'll! We've got specials like Eli Drake's Yodel Snack Cakes, Swiss Miss Abyss brownies, and of course, make sure to get a slice of my very own extra tasty, super moist pie. Yummers!"