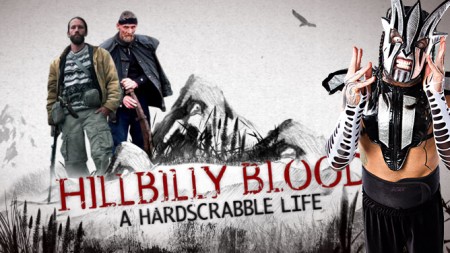 Silver Spring, MD – Following the news that TNA will be airing on Destination America, several stars under the Discovery Communications umbrella will be appearing on each other's shows.
"We are absolutely thrilled to have TNA Wrestling join the Discovery family," said President and CEO David Zaslav. "TNA will fit in well with other Destination America shows like 'Amish Haunting' and 'Swamp Loggers'. To ensure a proper synergy, we will be having several members of TNA appearing on our other shows. I sure can't wait to see Mr. Abyss on 'Fast Food Mania'!"
Tentative cross-over plans include X Division champion Low-Ki appearing on "Railroad Alaska", Velvet Sky appearing on "Mega Engineering" and Tigre Uno appearing on "BBQ Pitmasters".
"It's going to be great," said Dixie Carter as she dug through her couch looking for loose change. "Dang it, Serge. I need a quarter!  The ice cream man is going to be here any second! Anyways, by next year, we hope to have the host of 'Flip This House' in a program with Havok and maybe have Manik take on Jebediah from Amish Haunting. I'm pretty sure he used to be in ECW," said Carter
She continued, "Willow has already filmed a few episodes of Hillbilly Blood. In exchange for Willow, Three-Toed Clem will be wrestling a few matches for us. Clem vs. James Storm is practically set for Lockdown."