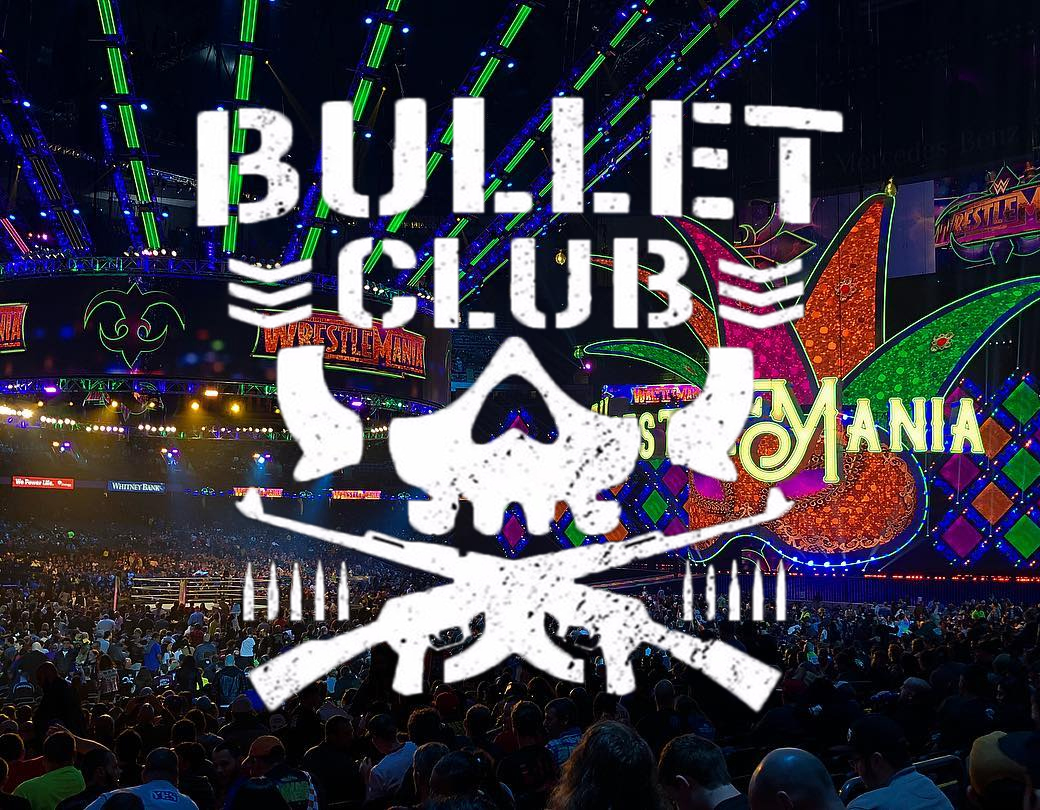 New Orleans, LA – Fans in attendance for Wrestlemania were shocked and embarrassed to find that thousands of others in attendance were wearing the same exact Bullet Club shirt.
"I knew something was wrong when I got on the plane to come here and saw about 30 Bullet Club shirts," said professional Fortnite player Jeff Slater. "I figured they'd wear something else for the actual show. They've been wearing the same shirt all week or they have seven different version. Either answer makes me sick!"
"I've never been so embarrassed in my life," said free sample-enjoyer Kenneth Thomas, who was also wearing a Zack Ryder wig, two Stone Cold Steve Austin foam middle fingers, and lime green Zubaz pants.
"I was supposed to meet a Tinder date here," said the inventor of FLOAM Rob Alicea. "I said 'I'll be the cool dude in the Bullet Club shirt!' Now I'll never find her!"
"Everyone kept 'too-sweeting' me," complained the president of the Curt Hawkins fanclub Dennis Anthony. "My fingers were so raw and my wrists so sore that I had to go to the first aid office and miss the main event."
"It was Bullet Club or my vintage Kona Crush shirt. I made a bad choice," sighed Youtube subscriber Charlie Savage.
"…Paige, here!" giggled Gudger College Professor of Women's Studies Matt DeNapoli.
"Still not as bad as all those dorks wearing referee uniforms. What's up with that?" asked cake frosting expert Joey Gaire.
The night was not without incident as several fights broke out in the crowd over who loved the Bullet Club more.
"Some jabroni didn't know that Bone Soldier and La Commandante were in the BC, so we had to teach him a lesson," said Doritos taste tester Matt Steele as he was being led away in handcuffs. Police had to pepper spray Steele's brother Chris for screaming "That guy asked 'Who's Prince Devitt?' No jury in the world would convict me!'"
"Go back to Hot Topic, you faking fakers!" yelled trivia winner Stephen Mistretta to a group of pre-teens.
"You're all a bunch of nerds!" declared dog parade organizer Melanie Pagliaro as she zipped up her hoodie to cover a Bullet Club shirt. "Shame! Shame! Forever shame!"
"I'm a big believer in Positive Mental Attitude, but I'm not sure anymore. There's no positivity to come out of this," said podcast host and wrestling announcer Kevin Gill. "This…this is a dark day for wrestling. I shall 'whoop whoop' no longer. Good day, sir!"
WWE officials predict tonight's entire Monday Night Raw crowd to be wearing Bullet Club shirts.