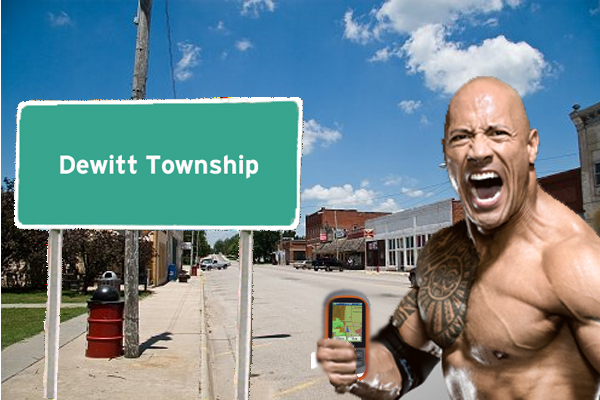 Photoshoppery by The Hawaiian Hammer

Finally, The Rock has come back…home…again.
It was cute and extremely fitting when he came back to Miami, his hometown. Now, it's become a sad sight to see as The Rock announces that he's home in every city he steps foot in.
It's extremely frustrating when travelling through small cities, as Rock barely has time to finish his shtick before entering a new town, one he believes is also "home".
Sources close to Rock say he clutches a GPS at all times, which he has appropriately nicknamed his "homey".
His dementia turned dangerous when moving through Dewitt Township, near Lansing, Michigan. One of Rock's newest handlers interrupted him and notified him that it's not really a city or a town, thus Rock doesn't have to announce it.
Rock proceeded to cut a promo on the poor lad, including asking the local day laborers to chant "cookiepuss". After the poor lad had been brow-beaten enough, he asked Rock why he never says goodbye when he leaves his home.
This confused Rock to no end, as he realized he was entering and leaving his home at the same time. It paralyzed him. He has not left Dewitt Township ever since and is a question mark for the Royal Rumble.